Select a course
Your previous selection: Regular
Our general courses provide the best means of developing the student's skills in French in the four core areas: speaking, reading comprehension, writing and listening. These courses also offer the opportunity to learn French grammar, sentence building and vocabulary in a 100 % French relaxed and friendly and relaxed environment! 

Intensity: 2.5 to 3 hours / class (depending on number of participants), once/week
Duration: 9 weeks
Price: $320
Level : All levels. From beginners (A1) to Advanced (B2) 
Material required : Cosmoplite textbook and exercise book.
Only 1 course available for this selection
2021-22 Winter 2: B102 Wednesday
Product Code: 2021.22.n3.b102we 2021-22

Age Group
Adult
Type
Regular
Session
2021-22 - Winter 2
Pace
Standard
Level
B102

Schedules
09 Feb 2022 to 06 Apr 2022

Wednesday 5:30pm ▸ 8:30pm
A valid membership is required in order to enroll in this course
Objectives
A la fin du niveau B102, vous serez capable de :
Parler de votre image
Caractériser des personnes
Demander des informations détaillées par courriel
Exprimer votre point de vue sur l'image de soi et la chirurgie esthétique
Donner des ordres et faire des suggestions
Exprimer des sentiments
Parler de votre consommation et de vos habitudes d'achat
Écrire un courriel de réclamation
Négocier et discuter un prix
Rapporter les paroles de quelqu'un
Mettre en garde
Required Course Material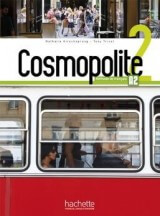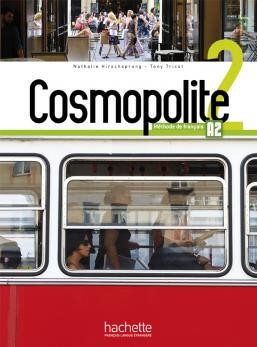 Cosmopolite 2
Cosmopolite is a modern and innovative French language method for adults. With a textbook and an exercise book for homework, it presents a very structured, practical and comprehensive approach.

Cosmopolite 2 is used for levels A203 to B102
$290.00

CAD
Approx $232.00
USD
Early-bird: General courses: $40 off
Normally: $330