Fast-track course for beginners!
A101 Fast-track
Starting January 2nd | 10 classes
$310 | $272 with Early-bird until Dec 18th
 
Démarrez en trombe votre apprentissage du Français avec notre  A101 Fast-track du 2 au 31 janvier et réalisez un niveau en 5 semaines au lieu de 10. Inscrivez-vous au plus tard le 18 décembre pour bénéficier de notre remise Early-bird!
Master a level in just 5 weeks instead of 10! Try our basic beginner course, with the same amount of class-time, in just half as many weeks! Starting at 6pm on Tuesdays and Fridays. Be sure to register on or before December 18th to get the Early-bird discount!

New Courses for the New Year!
Workshops | Group Courses
Early-bird deadline December 18th
Découvrez toute la variété de nos cours qui démarrent en janvier.  Il y a nos classiques pour les adultes, comme les fameux ateliers Interaction Orale et Maintien des Acquis. Ou encore rejoignez une classe qui a déjà démarré, comme French Conversation, à prix réduit. Et enfin, pour les enfants, il reste encore des places dans French For Preschoolers! 
Discover the wide variety of courses coming in January. We've got old favourites for adults starting, such as the Interaction Orale and Maintien des Acquis workshops. Or, register for a class that's already started, such as French Conversation, and pay only for the remaining classes. And for kids, there are still spots in French for Preschoolers!

PLUS D'INFORmationS!
MORE INFORMATION!  INSCRIPTION EN LIGNE!
ENROLL ONLINE!

Lancement BREF!
Book launch
December 7th | 7pm
934 Corydon Ave
Un pays. 150 nouvelles. 150 mots. Venez rejoindre le lancement de cette expérience littéraire partout au pays. L'Alliance Française, en partenariat avec les Éditions du Blé et le Collectif Post Néo-Rieliste, accueillera l'un des lancements du recueil BREF!, jeudi le 7 décembre à 19h.
1 country. 150 short stories. 150 words each. Come join in the launch of this cross-country literary experiment! Alliance Française, in partnership with les Éditions du Blé and le Collectif Post Néo-Rieliste, will be hosting one of a series of BREF! collection launches on Tuesday December 7th at 7 pm.

Ciné/FEEL presents: Victoria
December 15th | 7pm
Free | Français | English Subtitles
934 Corydon Ave


Victoria Spick, avocate pénaliste en plein néant sentimental, débarque à un mariage où elle y retrouve son ami Vincent et Sam, un ex-dealer qu'elle a sorti d'affaire. Le lendemain, Vincent est accusé de tentative de meurtre par sa compagne. Seul témoin de la scène, le chien de la victime.
Victoria accepte à contrecœur de défendre Vincent tandis qu'elle embauche Sam comme jeune homme au pair. Le début d'une série de cataclysmes pour Victoria.
Late 30-something Victoria is a beautiful Parisian criminal lawyer who also happens to be a self-involved workaholic sex-addict. She attends a wedding party where she encounters her ex-husband, a former drug dealer, and her sexy loser friend Vincent. Feeling completely torn apart by the pressure from all sides, she is on the verge of a nervous breakdown. Eventually, however, Victoria rediscovers her own desires and experiences love again.

Special theatre offer for our members!
January 11th- 27th | Evening and Matinée Performances
Théâtre Cercle Molière 340, boulevard Provencher
$20 for AFM members
«To be or not to be» Six mots qui redonnent chair à Tubby et Nottubby. Hanté par le souffle de Shakespeare, baigné d'une folie merveilleuse, ce spectacle raconte la force mais aussi la fragilité de l'amitié, de l'amour et du rêve, ultimes forteresses contre la cruauté du monde.Alliance Française du Manitoba a le plaisir de collaborer avec Théâtre Cercle Molière pour le glorieux retour de nos clowns préférés!
«To be or not to be». Six words that give life to Tubby and Nottubby. Haunted by the words of Shakespeare, steeped in a wonderful absurdity, this show tells of the strength but also the fragility of friendship, of love, and of dreams- the best defenses against the cruelty of the world. Alliance Française du Manitoba is excited to partner with Théâtre Cercle Molière for the much-anticipated return of our favourite clowns!

English subtitles available on opening and closing night, Wednesday and Saturday evening performances.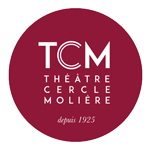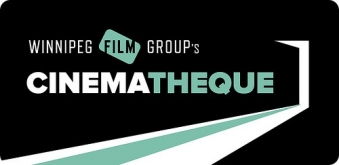 T: (204) 477-1515
F: (204) 477-1510
Email: info@afmanitoba.ca