Early bird deadline tomorrow!
Fast-track: A101, A102
Intensive: A101, A102, A103, A201
July & August 2019


Dépêchez-vous de vous inscrire à nos cours Fast-track et Intensive de cet été! Vous avez jusqu'à demain 23h59 pour bénéficier du tarif Early bird. C'est une occasion unique d'améliorer votre connaissance du français. Les cours Fast-track sont offerts deux fois par semaine en soirée, ce qui vous permet de terminer un niveau entier en moins d'un mois! Nos cours Intensive ont lieu quatre fois par semaine en matinée, pour que vous puissiez terminer un niveau en deux semaines seulement! 
Hurry and register for our Fast-track and Intensive courses! The Early bird rates are available until tomorrow, 11:59pm. The Fast-track courses are held twice a week, allowing you to complete a whole, uncondensed level in only a month! Meanwhile, our Intensive courses are held four times a week, meaning it only takes two weeks to complete a level! 
A101 Intensive
Tu-Fr | 9:30-12:30
July 2 - July 12 A102 Intensive
Tu-Fr | 9:30-12:30
July 16 - July 26 A103 Intensive
Tu-Fr | 9:30-12:30
July 30 - Aug 9 A201 Intensive
Tu-Fr | 9:30-12:30
AUG 13 - Aug 23
A101 Fast-track
Tu & Th | 5:30-8:30
July 2 - July 25 A102 Fast-track
Tu & Th | 5:30-8:30
July 30 - Aug 22

Save the date for Blues Blanc Rouge 2019! 
July 12th, 2019
5 PM
Maison des Artistes Visuels Francophones
219 Provencher Blvd
Free
Pour la 4ème année d'affilée, l'Alliance Française du Manitoba et ses nombreux partenaires célèbrent la fête nationale française à Winnipeg! Blues Blanc Rouge est la manière idéale pour que tous, francophones, francophiles et anglophones partagent un bon moment autour de bons fromages, vins ou crêpes bretonnes. 
Pour l'organisation de cet évènement, nous aurons besoin de volontaires. Que ce soit pour monter des tentes ou guider les participants, n'hésitez pas à nous envoyer un courriel à fmuzin@afmanitoba.ca si vous souhaitez nous aider! 
For the fourth year in a row, the Alliance Française du Manitoba and its partners celebrate Bastille Day, the French National Day, in Winnipeg! Blues Blanc Rouge is the perfect way for francophones, francophiles and anglophones to gather and enjoy some good cheeses, wines and crepes from Bretagne.
For the organization of this event, we will need volunteers. Whether it is to set up tents or help out attendees, don't hesitate to send us an e-mail at fmuzin@afmanitoba.ca if you can give us a hand!
REVOIR LES MOMENTS FORTS DE L'Édition 2018
THE BEST MOMENTS OF THE 2018 edition

Register now for our Summer Camps! 
2 weeks in July: 2nd-5th / 8th-12th
2 weeks in August: 19th-23rd / 26th-30th
From 6 to 11 years old
All levels
Il est encore temps d'inscrire vos enfants à nos camps d'été!
Embarquez-les dans un voyage extraordinaire rempli d'expériences culturelles autour de la langue avec des activités ludiques toute la journée - sans oublier une sortie chaque semaine! Au programme : chasse aux trésors, atelier cuisine, cluedo géant, visite du Musée du Manitoba et plein d'autres surprises! Le but: que vos enfants se sentent à l'aise, à l'oral comme à l'écrit, et passent du bon temps en français!
Nos camps sont adaptés aux enfants entre 6 et 11 ans. Tous les niveaux sont acceptés. Notez SVP que nous ne pouvons pas accepter d'enfants ayant moins de 6 ans. 
It is still time to enroll your children now in our summer camps!
Through a variety of interactive and original activities, children embark on a voyage through culture and language! For example ­­: treasure hunt, culinary workshop, giant Clue game, visit the Manitoba Museum and many more surprises to come!
The main objective is to develop confidence in oral and written French within an immersive environment with French-language activities and a unique blend of fun.
Our camps are tailored for kids between the ages of 6 and 11 years old. All levels are accepted, from beginner to advanced levels. Please note that we cannot accept any registration for children under the age of 6.

Le Grand Bain under the stars 
June 22th
8 p.m to 10:30 PM
Maison des artistes visuels francophone
219 Provencher Boulevard
Free
Ramenez vos chaises et profitez d'une projection en plein air au Jardin des Sculptures. Le film Le Grand Bain raconte la formation de la première équipe masculine de natation synchronisée par un groupe d'amis en pleine crise de la quarantaine. Avec Mathieu Almaric et Guillaume Canet.
Souvenez-vous, c'était l'immanquable de notre Festival du Film Français en mars dernier. Rires et éclaboussures garantis!
Bring your camping chairs and join us for an outdoor movie screening in the Jardin des                         Sculptures. The movie Sink or Swim is the story of a group of 40-somethings on the verge of a mid-life crisis who decide to form their local pool's first ever synchronized swimming team – for men. Starring Mathieu Almaric and Guillaume Canet. 
It was the unmissable movie of our French Film Festival last March. Get ready for a whole lot of laughs and splashings! 

2 new faces on the AF team!
Marie et Farah viennent d'intégrer notre pôle communication et culture. Marie, originaire de Belgique, est arrivée au Manitoba il y a un an et demi. Comme nouvelle chargée de communications et de projets culturels, elle devient le moteur de nos évènements. Quant à Farah, qui nous vient de Lyon en France, elle nous rejoint en tant que volontaire du service civique. Avec son enthousiasme, elle aidera l'Alliance française dans ses différentes missions.
Welcome to Marie and Farah in our communications and culture department. Marie, from Belgium, arrived in Manitoba a year and a half ago. As our new communications and cultural projects' manager, she becomes the key person for our events planning. Farah from Lyon, France joined us as a volunteer. With her enthusiasm, she will help the Alliance Française in  its different missions.

Come and watch MAESTRO with us!
Wednesday, June 26th
7:00 PM.
Alliance Française du Manitoba
934 Corydon Avenue
A l'affiche du Ciné/Feel du mois de juin, Maestro. Une comédie rafraichissante et poétique pleine d'autodérision! Henri, interprété par Pio Marmai, jeune acteur plein d'ambition, est engagé pour jouer dans un film d'auteur. Mais le tournage ne se déroule pas tel qu'il l'avait imaginé. Le charme de sa partenaire de jeu ne le laissera pas indifférent.

Ciné/Feel returns in June with the screening of the movie Maestro. A refreshing and poetic comedy full of humour! Pio Marmai plays Henri, a young and ambitious actor who finds himself involved in an art film. Charmed by an actress on the set, the filming does not quite go as he had planned.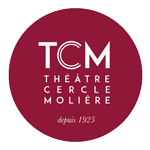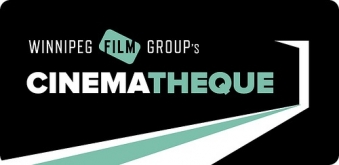 T: (204) 477-1515
F: (204) 477-1510
Email: info@afmanitoba.ca