Are you curious about online classes?

Bonjour!
Nous espérons que vous allez tous bien. Le soleil est de la partie et c'est toujours avec le même plaisir que notre équipe pédagogique vous accompagne dans l'apprentissage du français. Sachez que nous préparons présentement la session d'été qui s'annonce déjà pleine de surprises et de nouveautés. Restez attentifs et abonnez-vous à notre compte Facebook, Instagram ou Twitter si ce n'est pas déjà fait.
Vous souhaitez apprendre le français? Prenez une longueur d'avance et passez notre test de placement en ligne pour évaluer votre niveau de français. Si vous êtes un débutant complet en français, pas besoin de faire le test. Pour toute question, n'hésitez pas à nous téléphoner au 204-477-1515 ou à nous envoyer un courriel à info@afmanitoba.ca. Un grand MERCI à tous et prenez soin de vous!

Bonjour!
We hope you are doing well. Summer weather is upon us, bringing with it a sense of renewal and optimism for the future. Our team of teachers is currently preparing a brand-new summer session, with exciting new courses. Stay tuned, and be sure to subscribe to our Facebook, Instagram and Twitter accounts if you haven't already.
Do you want to learn French? Get a head start and take our free online placement test, to assess your French level. If you are a complete beginner, no need to take the test. For any questions, feel free to call us at 204-477-1515 or send us an email at info@afmanitoba.ca. A big MERCI to you and stay safe !  



Let's Make Music!

Date limite pour les soumissions : 25 mai 2020
Deadline for submissions : May 25th, 2020
La Fête de la Musique canadienne cherche des musiciens! Le 21 juin, d'est en ouest, la Fête de la Musique au Canada sera un événement virtuel très spécial! Organisée par les 9 Alliances françaises canadiennes, la Fête de la Musique présente des artistes amateur.e.s et professionnel.le.s issu.e.s des différentes communautés linguistiques et ethniques du Canada. Les candidatures sont ouvertes jusqu'au 25 mai, alors envoyez la vôtre DÈS AUJOURD'HUI pour avoir la chance de faire partie des artistes sélectionné.e.s !
Make Music is looking for musicians! On June 21, from the East to the West coast of Canada, Make Music is going online for a very special event! Presented by the 9 Alliances françaises of Canada, Make Music features amateur and professional artists from different linguistic and ethnic backgrounds, to represent Canada's diversity. Applications are open until May 25, so APPLY NOW to get a chance to be selected for this unique opportunity!          

Let's talk about travel!
Level A2/B1 : June 3rd from 7PM until 8PM
Level B2/C1 : June 17th from 7PM until 8PM
Free event, limited to 8 people. Registration required.                                                                                                                        
Notre groupe de conversation se réunit maintenant virtuellement le premier mercredi et le troisième mercredi de chaque mois, de 19h à 20h. Les inscriptions se font via l'application Meetup. Cette table de conversation gratuite est destinée à différents niveaux de français. Le premier mercredi du mois, nous serons heureux d'accueillir les niveaux A2/B1 dans notre espace virtuel de discussion. Le troisième mercredi du mois, les niveaux B2/C1 seront les bienvenus à nous rejoindre. Durant ce mois de juin, nous discuterons de la thématique du voyage. Après inscription, vous recevrez un lien pour vous connecter à la rencontre. Rejoignez-nous pour pratiquer votre français et pour partager un moment de convivialité!                                                        
Our online group event will be happening online now on the first and the third Wednesday of the month from 7PM to 8PM. Prior registration is required via the Meetup app. This virtual gathering is free of charge and is intended for different levels of French. On the first Wednesday of the month, we will be welcoming intermediate A2/B1 levels in our chat room. The third Wednesday of the month, the advanced level (B2/C1) are welcome to join us. Each month, the conversation will focus on a different topic. The topic for the month of June is travelling. After registration, you will receive a link to connect to the meeting. Join us, practice your French, and let's have a good time !
Take up the Alliance Française Challenge!

Aujourd'hui, c'est à notre tour de réaliser le #AllianceFrancaiseChallenge, initié par l'Alliance Française de Toronto. Le principe est simple : partager sur les réseaux sociaux vos coups de coeur culturels (en français ou en anglais)!  Marie Berckvens, notre chargée des communications et des projets culturels partage dans cette vidéo deux livres qu'elle a aimés. Vous aussi, participez à notre challenge sur les réseaux sociaux! Faite une courte vidéo ou postez une photo de vos coups de coeur (votre livre du moment, l'un de vos artistes préférés, la série dont vous ne pouvez plus vous passer...). N'oubliez pas de nous mentionner @afmanitoba et d'ajouter #AllianceFrancaiseChallenge.  On a hâte de découvrir ça!
Today, we are participating in the #AllianceFrancaiseChallenge initiated by Alliance Française de Toronto. The idea is to share on social media your recent literary, musical, TV or film discoveries (in French or English). Marie Berckvens, our Communications and Cultural Project Manager is the first to participate, and is sharing two books she loved to read. You too can participate! Make a short video, or post a photo with a description of your discoveries. Be sure to tag us @afmanitoba with the hashtag #AllianceFrancaiseChallenge. Looking forward to your findings!

Draw your own story and win a prize!

Contest for kids (7-12 years old), teens (13-17 years old) and adults
Deadline to participate : Sunday May 24th, 2020
Announcement of the winners : Friday May 29th, 2020


Nous sommes heureux de vous présenter notre concours de BD, en collaboration avec le réseau des Alliances Françaises au Canada. Vous êtes invités à préparer une planche de bande dessinée en français sur le thème suivant : "Alors que les humains sont tous confinés, les animaux prennent le pouvoir sur terre…" Faites appel à votre imagination et dessinez le reste de l'histoire!
Lorsque votre planche de bande dessinée est prête, scannez-la et envoyez-la nous à culture@afmanitoba.ca sous format PDF. N'oubliez pas d'indiquer votre nom, votre âge et la ville où vous vivez au Canada. Il y a des prix à gagner! Si tu ne sais pas comment t'y prendre pour dessiner ta propre bande dessinée, lis cet article qui explique les différentes étapes pour y arriver! On a déjà hâte de découvrir tes créations!
We are pleased to present our Comic Contest in collaboration with the Alliance Française network in Canada. You are invited to draw a short comic strip in French on the following theme: "While human beings are confined, animals take power on earth…" Use your imagination and draw the rest of the story!
Once it's done, scan your comic and send it to culture@afmanitoba.ca in PDF format. Please include your first and last name, age and city of residence in Canada. There are prizes to win! If you're not sure how to draw your own comic strip, or need tips on the process of producing one, please read this informative article for a quick explanation of the basics of drawing a bande-dessinée. We look forward  to seeing your creations!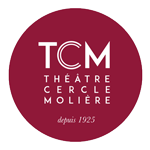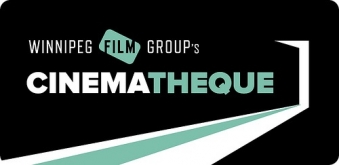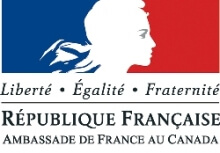 T: (204) 477-1515
F: (204) 477-1510
Email: info@afmanitoba.ca