L'hiver arrive, le français aussi! 
Group courses for all levels and ages
Starting November 13th
Early-bird discount until November 2nd
Inscrivez-vous vite pour profitez de notre rabais Early-Bird sur la session  de cours Winter 1! L'offre s'achèvera le 2 novembre.  Les cours pour adultes et enfants démarreront à partir du 13 novembre avec notre géniale équipe pédagogique! Vous trouverez le calendrier complet sur notre site et vous pouvez vous inscrire en ligne.
Only a few days left for the Early-Bird discount on Winter 1 classes. The offer comes to an end on November 2nd! Classes for adults, kids, and teens start from November 13th with our wonderful teaching team! You can find our full course calendar on our website and register online.

Beaujolais Nouveau Dinner
November 15th | 6:30 pm
The French Way | 238 Lilac St.
$50 Alliance members | $60 non-members
Le Beaujolais Nouveau est arrivé! Pour célébrer cette fameuse cuvée rendue disponible partout dans le monde à la même date chaque année, l'Alliance propose à ses membres et à ses amis de se retrouver au French Way autour d'un verre et d'un délicieux repas français. Il y aura aussi des quizz, des dégustations de vin à l'aveugle, et de la musique.
Beaujolais Nouveau has arrived! To celebrate this world-famous wine, the Alliance invites its members and friends to meet at the French Way around a delicious French meal. There will also be quizzes, blind wine tastings, and music! 

Projet Spoken Word à l'Alliance
1er novembre | Inscriptions 18h30 | Spectacle 19h
November 1st | Registration 6:30 pm | Show 7pm
934 Corydon Avenue
Gratuit
Le projet Spoken Word offre une scène ouverte à tous ceux désireux de s'exprimer, et ce en toutes les langues. Chaque contribution agrandit la communauté de poètes. Cette année, nous cherchons à tisser des liens avec des communautés créatives et diverses. Apportez donc vos instruments, votre voix, et vos amis! Nous fournissons la scène et les oreilles attentives.
The Spoken Word project offers an open mic to everyone willing to express themselves, whatever the language. Each contribution broadens the community of poets. This year, we are looking to connect more with diverse creative communities. So bring your instruments, your voice, and your friends! We'll provide the stage and the attentive ears. 

Slimane Zeghidour de TV5 Monde à Winnipeg
Migration et intégration dans le monde francophone | Discours et discussion
Maison des artistes visuels francophones | 101-219 boulevard Provencher
10 novembre | 17h
Slimane Zeghidour est un écrivain et journaliste franco-algérien qui a grandi en Algérie. Il a appris à lire et écrire avec de jeunes appelés Français, avant de s'installer à Paris en 1974. Il deviendra par la suite illustrateur, puis grand reporter (Le Monde, Le Nouvel Observateur, Géo, …), et est maintenant rédacteur en chef à TV5 Monde. Son discours abordera des thématiques des migrations et intégrations dans le monde francophone. Sa présence s'inscrit dans le cadre de la Semaine Nationale de l'Immigration Francophone, en collaboration avec l'Accueil francophone.
Slimane Zeghidour is a French-Algerian writer and journalist. He learned how to write and read with French conscripts, before settling in Paris in 1974. There he became an illustrator and a major reporter (Le Monde, Le Nouvel Observateur, Géo, ...) and is now editor at TV5 Monde. He will be speaking about migration and integration in the francophone world. This corresponds with the National Week of Francophone Immigration and is part of a collaboration with the Accueil Francophone. 

French Conversation Meetup at Forth
First Wednesday of October, November & December 
5:30- 7:00 pm | $3 Suggested Donation
Forth Café | 171 McDermot Ave.
Ne manquez pas cette nouvelle mouture de notre meet-up de conversation; maintenant, cela se passe à Forth, sympathique café au cœur du Quartier de la Bourse! Venez échanger avec d'autres francophiles et francophones,  et mettez ainsi en pratique ce que vous avez appris lors des cours! Tous les niveaux sont les bienvenus! 
Don't miss the new version of our conversational meet-up; it now takes place at Forth, a relaxed café in the heart of the Exchange District! Come talk with friendly francophiles and francophones, and put in practice what you are learning in class. All levels of French are welcome!
VIEW afm MEETUP pROFILE AND REGISTER  rSVP FOR the NEXT EVENT november 7th

Ticket Discount for Alliance Members
November 6th | 7:30 pm
Westminter Church | 745 Westminster Ave
Buy-one-get-one-free discount for Alliance's members
Le Manitoba Chamber Orchestra est très heureux de présenter la grande soprano lyrique québécoise Karina Gauvin, internationalement considérée comme l'une des plus grandes sopranos canadiennes. Elle chantera les plus fameux airs de Mozart. Le MCO offre à tous les étudiants de l'Alliance française un billet supplémentaire pour chaque billet acheté! Vous pouvez les acheter en ligne en utilisant le code '241'. 
The Manitoba Chamber Orchestra is delighted to perform with Québecoise lyrical soprano Karina Gauvin, widely considered one of today's greatest Canadian sopranos. She'll sing electrifying Mozart arias. The MCO is offering Alliance Française students a buy-one-get-one-free discount to this concert. You can order online using the discount code '241'.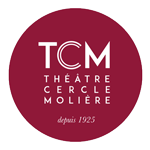 T: (204) 477-1515
F: (204) 477-1510
Email: info@afmanitoba.ca