Happy Holidays from the Alliance!
The Alliance Française will be closed December 22nd - January 1st (inclusive)
 
Le conseil et toute l'équipe de l'Alliance Française du Manitoba vous souhaite un Joyeux Noël, une joyeuse Hanoukka (un peu en retard), ainsi que d'excellentes fêtes de fin d'année. Nous en profitons pour vous souhaiter, avec un peu d'avance, une superbe année 2019! L'Alliance Française du Manitoba fermera ses portes du 22 décembre au 1 janvier inclus, mais les inscriptions pour la prochaine session sont déjà ouvertes en ligne!
The Board and the entire team at the Alliance Française du Manitoba wish you a Merry Christmas, a belated Happy Hanukkah, and excellent year-end festivities. We'd also like to wish you (a little early) a superb 2019! We will be closed from December 22nd to January 1st inclusive, but registrations for the next session are open online!

New Year, New Courses!
Winter 2 Session | Group Courses | Workshops
February 4th - April 18th
Early-bird deadline January 23rd
 
L'hiver sera avec nous encore longtemps, mais vous pouvez toujours Réchauffer votre français! Les inscriptions sont maintenant ouvertes pour notre session Winter 2, qui commence le 4 février. Nous vous proposons une session de cours pour tous les niveaux et pour tout âge. Assurez-vous de considérer nos ateliers, comme French Conversation à la Bourse. Mais ne tardez pas, la date limite pour bénéficier de notre tarif préférentiel est le 23 janvier!
Winter's not going anywhere for a while, but you can still Warm Up Your French! Registrations are now open for our Winter 2 session, which starts February 4th. We've got a full session of courses at most levels, for all ages! Be sure to check out our workshops, like French Conversation in the Exchange District. But hurry, the Early-bird deadline is January 23rd!

Spoken Word à la Maison Gabrielle-Roy
Mardi 8 janvier | Inscriptions 18h30 | Spectacle 19h
Tuesday, January 8th | Registration 6:30 p.m. | Show 7 p.m.
375 Rue Deschambault | Gratuit
Venez vous joindre à nous pour la première soirée spoken word multilingue de la nouvelle année! Le projet Spoken Word offre une scène ouverte à tous ceux désireux de s'exprimer, et ce en toutes les langues. Chaque contribution agrandit la communauté de poètes. Cette année, nous cherchons à tisser des liens avec des communautés créatives et diverses. Apportez donc vos instruments, votre voix, et vos amis! Nous fournissons la scène et les oreilles attentives.
Join us for the first multilingual spoken word night of the new year! The Spoken Word project offers an open mic to everyone willing to express themselves, whatever the language. Each contribution broadens the community of poets. This year, we are looking to connect more with diverse creative communities. So bring your instruments, your voice, and your friends! We'll provide the stage and the attentive ears. 
Rétrospective Melville à Cinémathèque
Multiple screenings | January 10th - February 16th
Cinémathèque | 100 Arthur Street


Jean-Pierre Melville, l'un des plus grands réalisateurs français, est né il y a 101 ans. Pour lui rendre hommage, l'Alliance française du Manitoba et la Cinémathèque de Winnipeg projetteront une rétrospective d'une douzaine de ses meilleurs films. Plusieurs de ses oeuvres sont considérées comme des pièces maitresses dans l'histoire du cinéma: Le Samouraï, L'Armée des Ténèbres, Le Cercle Rouge. A travers cette rétrospective, nous vous proposons de redécouvrir son style unique et son immense production. Il y aura aussi une projection gratuite de  «In the Mood for Melville», un documentaire sur le réalisateur, à l'Alliance le 17 janvier. 
Jean-Pierre Melville, one of the greatest French filmmakers, was born 101 years ago. As an homage, the Alliance Française du Manitoba and the Winnipeg Cinémathèque will screen a retrospective of a dozen of his best movies. Many of his works are now in the Hall of Fame of cinema: Le Samouraï, Army of Shadows, Le Cercle Rouge. Rediscover his unique style and his vast oeuvre through this retrospective!  There will also be a free screening of "In the Mood for Melville," a documentary about the filmmaker, at the Alliance on January 17th. 

La Nuit des idées à Winnipeg 
Rendez-vous le 31 janvier
Chaque année, l'Institut français, qui chapeaute le réseau des Alliances françaises, organise un événement international, la «Nuit des idées». C'est une fête de la pensée et une occasion de renouveler le débat intellectuel «à la française». C'est une soirée (et quelques fois toute une nuit) pleine d'interventions dynamiques et engageantes qui abordent des problématiques contemporaines d'une manière créative et multidisciplinaire. Cette année, le thème est «Face au présent». Gardez la date et vos yeux ouverts pour le déroulement de l'événement à Winnipeg!
Each year the Institut français, which links the Alliance française network, holds a global "Nuit des idées," or "Night of Ideas." This is a celebration of thought and an opportunity to renew intellectual debate "à la française." It is an evening (and sometimes an entire night) of dynamic and engaging exchanges that highlight contemporary debates in a creative and multidisciplinary way. This year's theme is "Face au present," or "Facing the present." Save the date and keep your eyes open for updates on how the event will unfold in Winnipeg!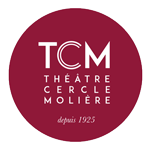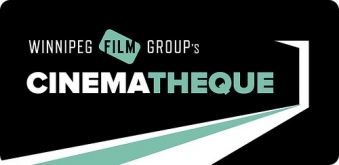 T: (204) 477-1515
F: (204) 477-1510
Email: info@afmanitoba.ca