Learn French
Tests & Exams
Events
Library
About Us & Contact
Find a course
What's on at the Alliance Française: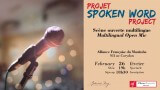 Spoken Word Project 3 - saison 2019-2020

Winter 2 | Registrations now open!
- | Early-bird deadline: January 25th

Winter and the cold may be setting in, but it's a perfect time to Warm up your French with our Winter 2 Session. Classes start February 10th, and registrations are now open! We've got regular courses offered at most levels from beginner to advanced, including our A101 beginner course now offered in the morning during the week. Be sure to check out our focus courses, including French Conversation at Creative Manitoba, and our all-new Grammaire B1/B2. You have until January 25th to benefit from our Early-bird discount, so register now! Learn more…

French Game Night
- | 934 Corydon Avenue

Come with your friends, family or by yourself to share a fun night with us by playing board games in French. As usual, we will pick a new selection of games that will entertain both kids and adults. Do not hesitate to bring your own favourite board game. This event is opened to everybody, no matter what your level of French is. See you there!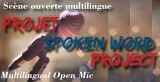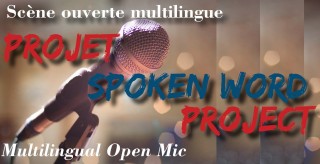 Spoken Word #3 - Season 2019-2020
- | Alliance Française du Manitoba, 934 Corydon Ave.

In partnership with la Maison Gabrielle-Roy, come and join us for the third Spoken Word night of the season 2019-2020. Alliance Française du Manitoba's SPOKEN WORD PROJECT series is a regular event offering an open mic to all: francophones, anglophones, franglophones, whatever floats your boat! Come share your words in French and/or English and/or any language you wish to use, and help us build a strong community of poets. Bring your voice and your instruments, we'll be there to listen. It is a safe space to express yourself ! 

Alliance Française French Film Festival
- | 100 Arthur Street

Our now famous Alliance Française French Film Festival is back this year for the 6th time! On the menu : comedies, drama movies, documentaries, animation films...and more! Learn more…
View all our events!