CinEma UNDER THE STARS 2021
The Alliance française of Manitoba, CDEM and CINÉMENTAL are pleased to announce the official launch of Cinéma under the stars-2021 edition!


The face-to-face under the stars will begin on Thursday, July 8 and then continue every Thursday of the months of July and August to end on September 9th.


JOIN US EVERY THURSDAY OUTSIDE,
AT THE CATHEDRAL OF SAINT-BONIFACE
🆓FREE MOVIE🆓
By reservation only with 233-ALLÔ
☎️204-233-2556 | 1-800-665-4443
📧233allo@sfm.mb.ca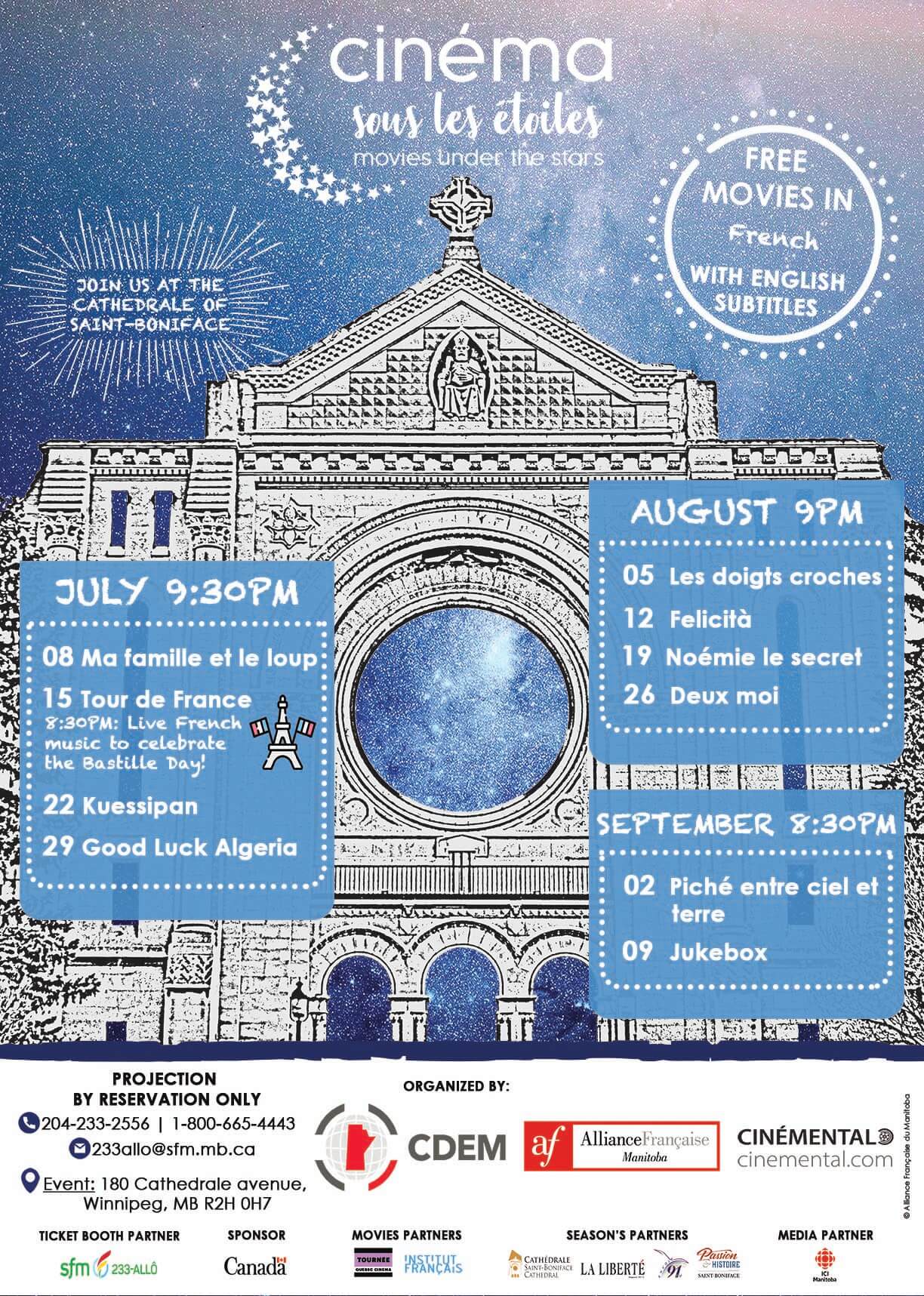 JULY 08TH - 9:30 PM
MA FAMILLE ET LE LOUP
by Adria Garcia.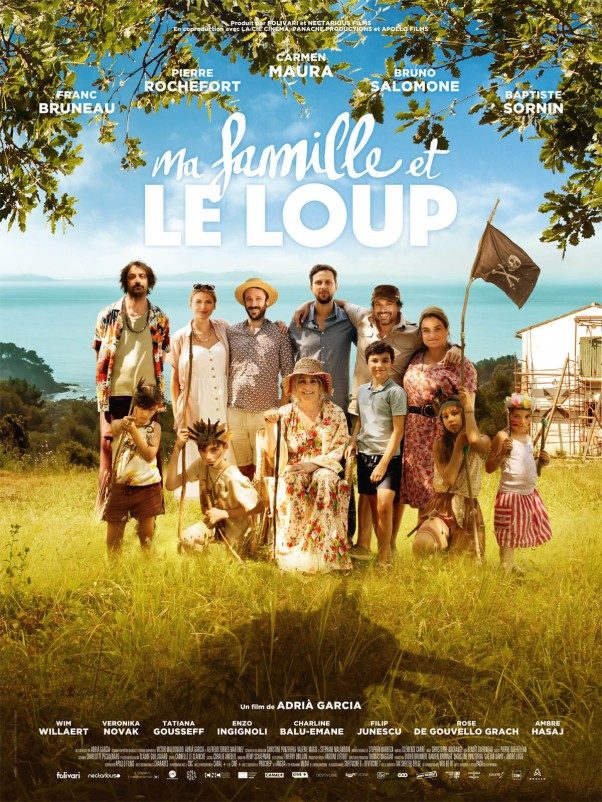 Synopsis :
Everybody is gathered to celebrate Granny Sara's 80th birthday at the seaside family house. It's a beautiful summer for 9 years old Hugo. However this year, Granny Sara has fallen ill. One night, she brings together the family to tell the story of the Wolf. Someday the animal will come and take her away forever. Will Hugo manage to protect his grandma from the mysterious beast ?
JULY 22ND
- 9:30 PM
KUESSIPAN
by Myriam Verreault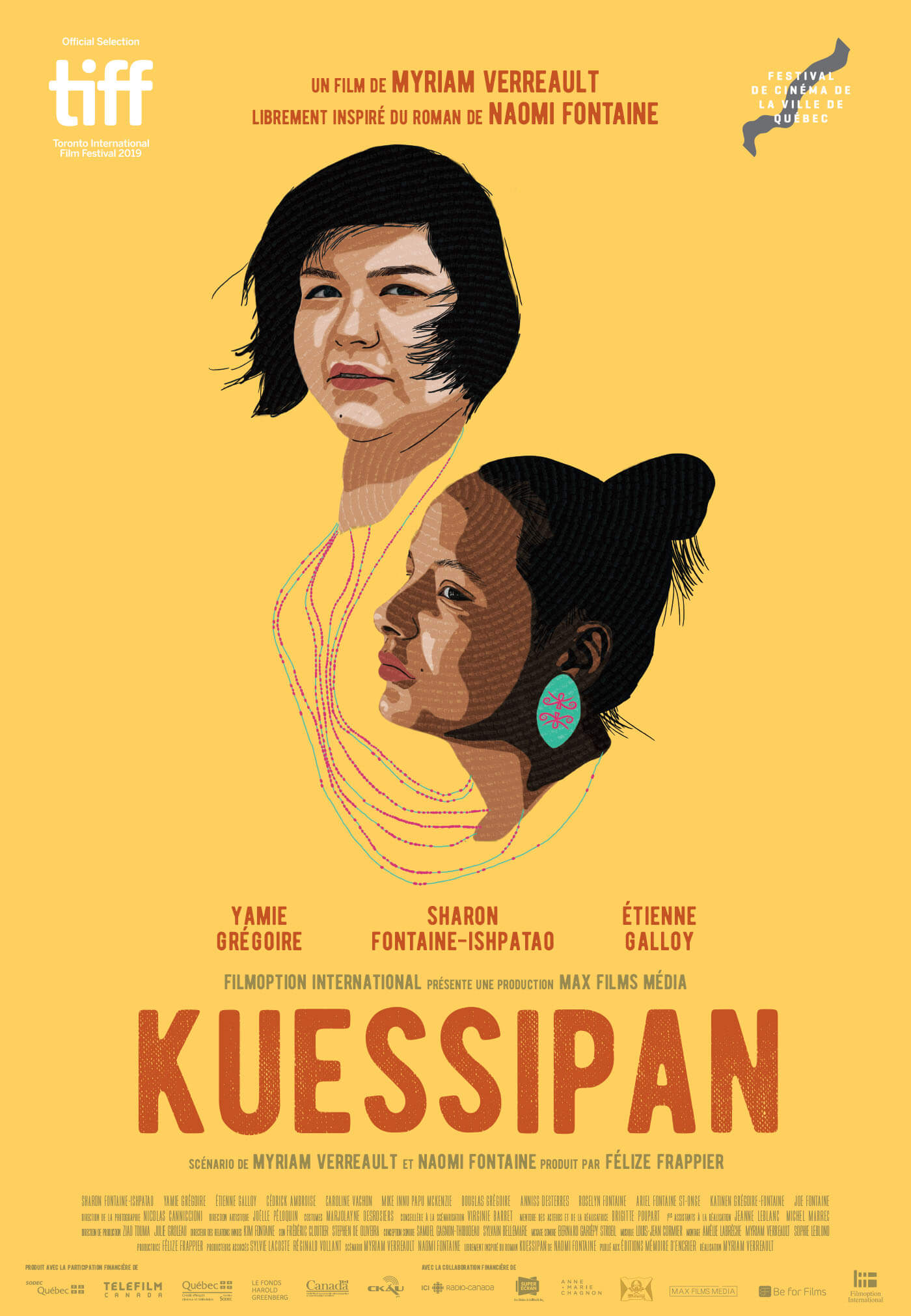 Synopsis:
Mikuan and Shaniss, two inseparable friends, grow up in the Innu community reserve. Small, they promise each other forever to stay together. But as they turn 17, their aspirations seem to keep them away: Shaniss starts a family, while Mikuan falls in love with a white man and dreams of leaving this reserve that has become too small for her ...
AUGUST 05TH - 9 PM
LES DOIGTS CROCHES
by Ken Scott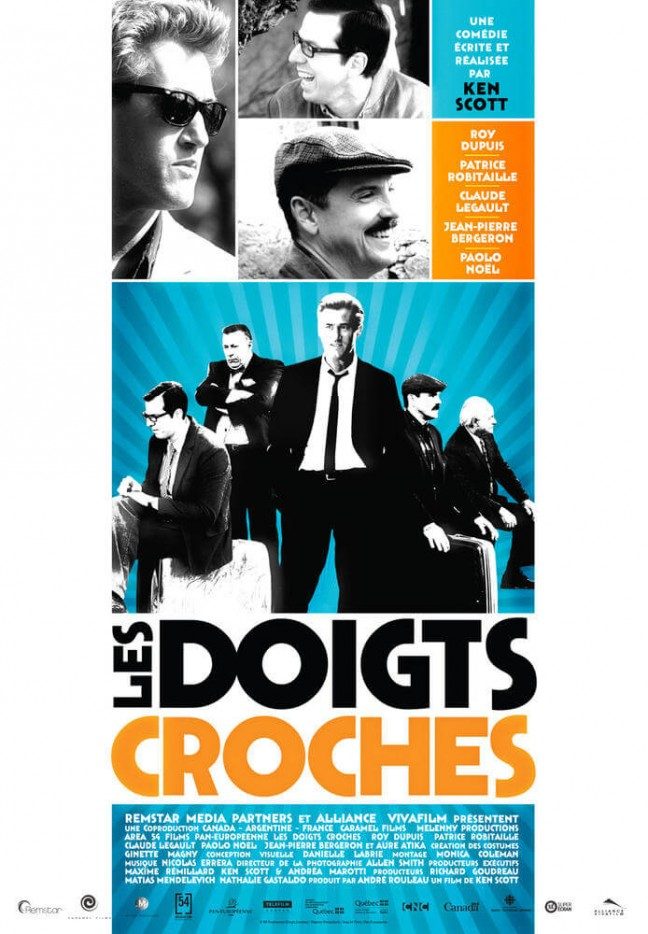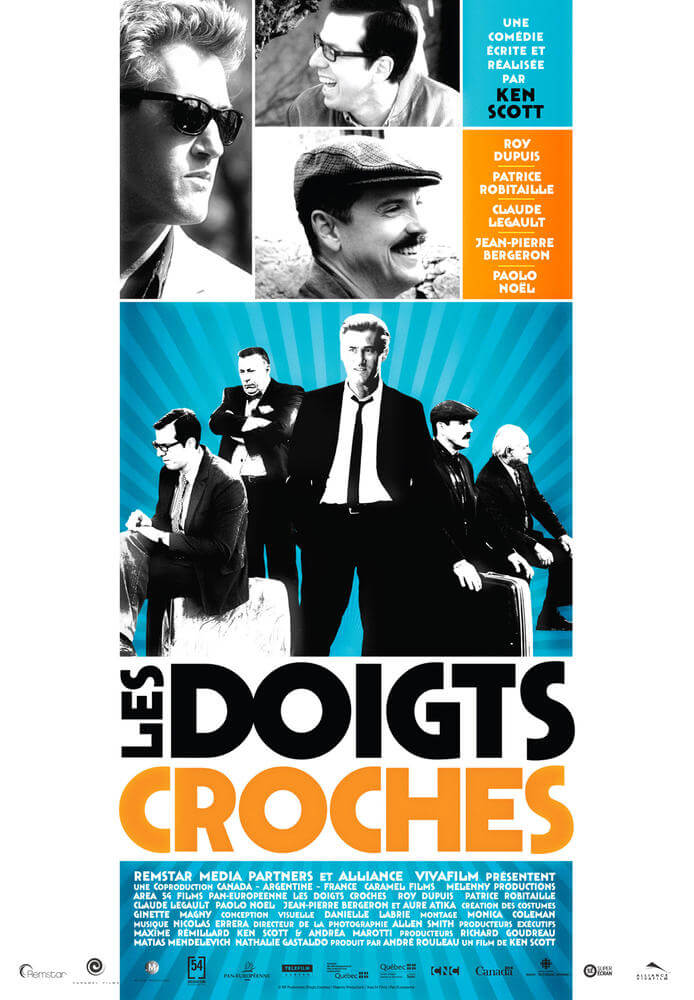 Synopsis :
After having served four years in prison for theft, the old friends of the "faubourg à m'lasse" decide to go at the Franco-Spanish border to collect the loot that one of them has hidden. To recover the money, the five accomplices will have to walk the 839 kilometers of the pilgrimage to Compostela and, more importantly, the crooks will have to have changed to their arrival at destination.
AUGUST 19TH - 9 PM
NOÉMIE LE SECRET
by Frédérik D'Amours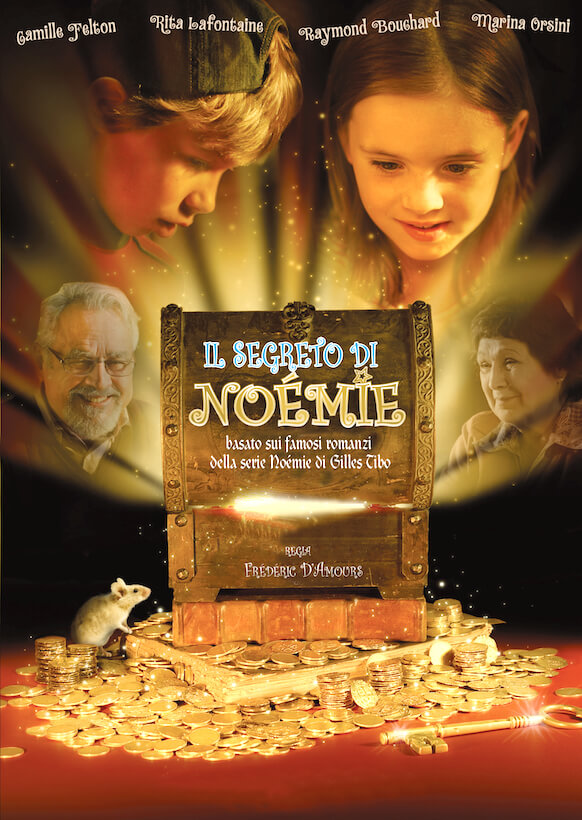 Synopsis:
Noémie, seven years old soon to be eight, spends a lot of time with her neighbor, Madame Lumbago, since her parents are very busy because of their work. Monsieur Émile, Madame Lumbago's late husband, had once told her about a treasure hidden in his apartment, and since then, the little girl peels every root to solve this famous mystery.
SEPTEMBER 02ND - 8:30 PM
PICHÉ ENTRE CIEL ET TERRE
by Sylvain Archambault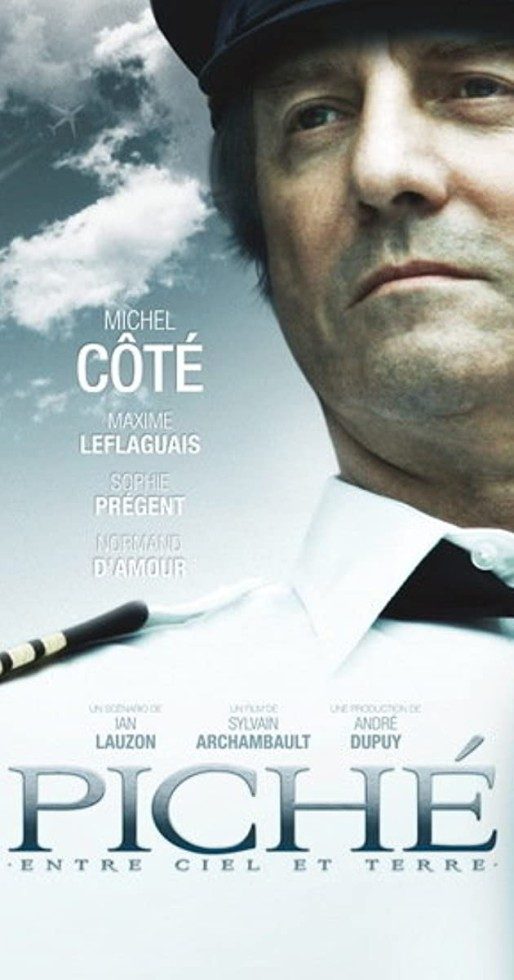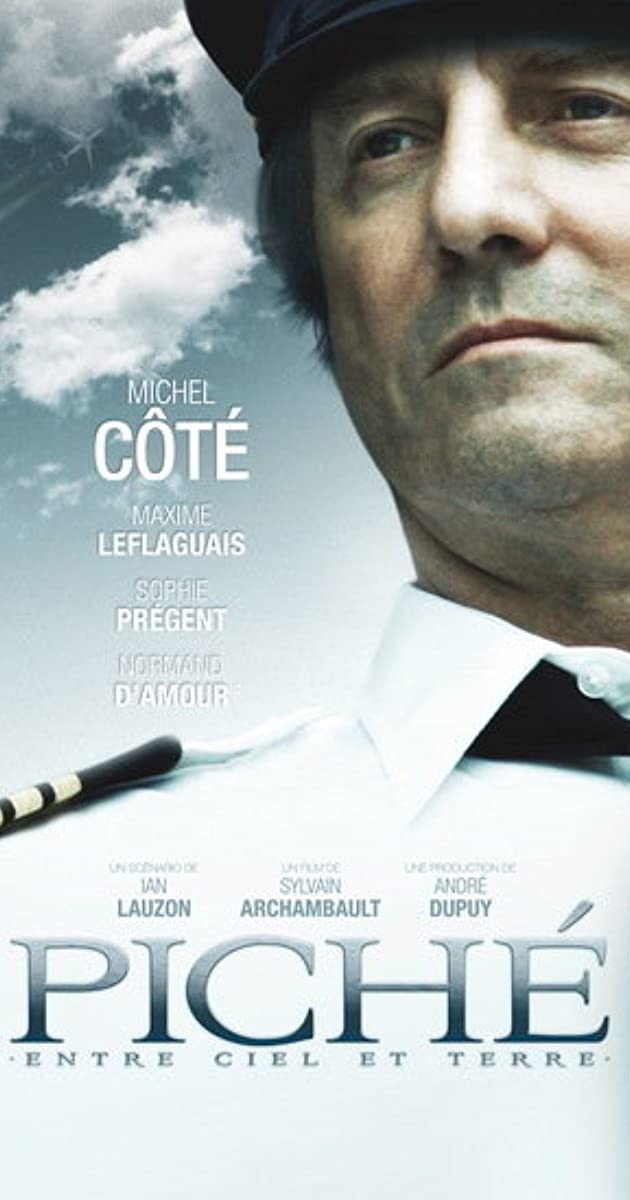 Synopsis:
Commander Robert Piché, who flew a plane running out of gas to the island of Terceira in the Azores, faces his past trouble when the media, in the aftermath of his feat, exposed his tumultuous past in the newspapers. Piché, considered by many Quebecker like a hero, agrees to undergo therapy in a drug rehab clinic.
JULY 15TH
- 8:30 PM
TOUR DE FRANCE
by Rachid Djaïdani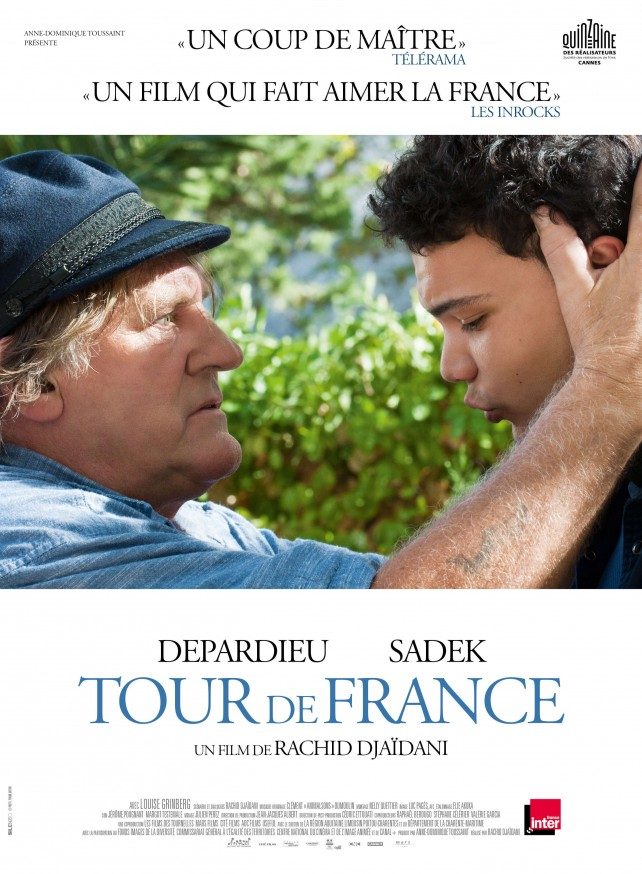 Synopsis:
Far'Hook is a twenty-year-old rapper. Following a settling of scores, he's obliged to leave Paris and lay low for awhile. His producer, Bilal, suggests that Far'Hook take his place accompanying his father Serge on a tour of all of the ports of France, following the path taken by the painter Joseph Vernet.

JULY 29TH
- 9:30 PM
GOOD LUCK ALGERIA
by Farid Bentoumi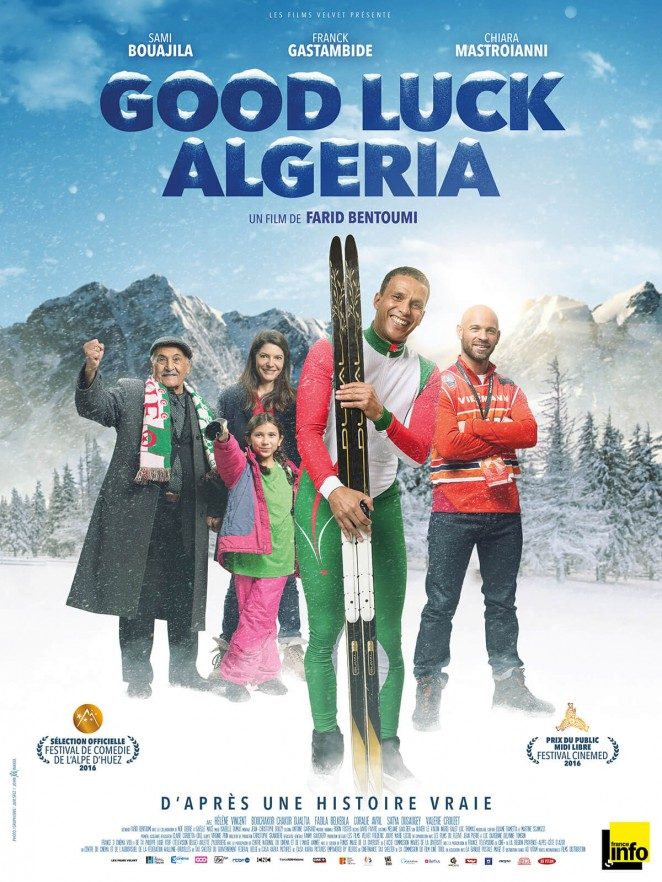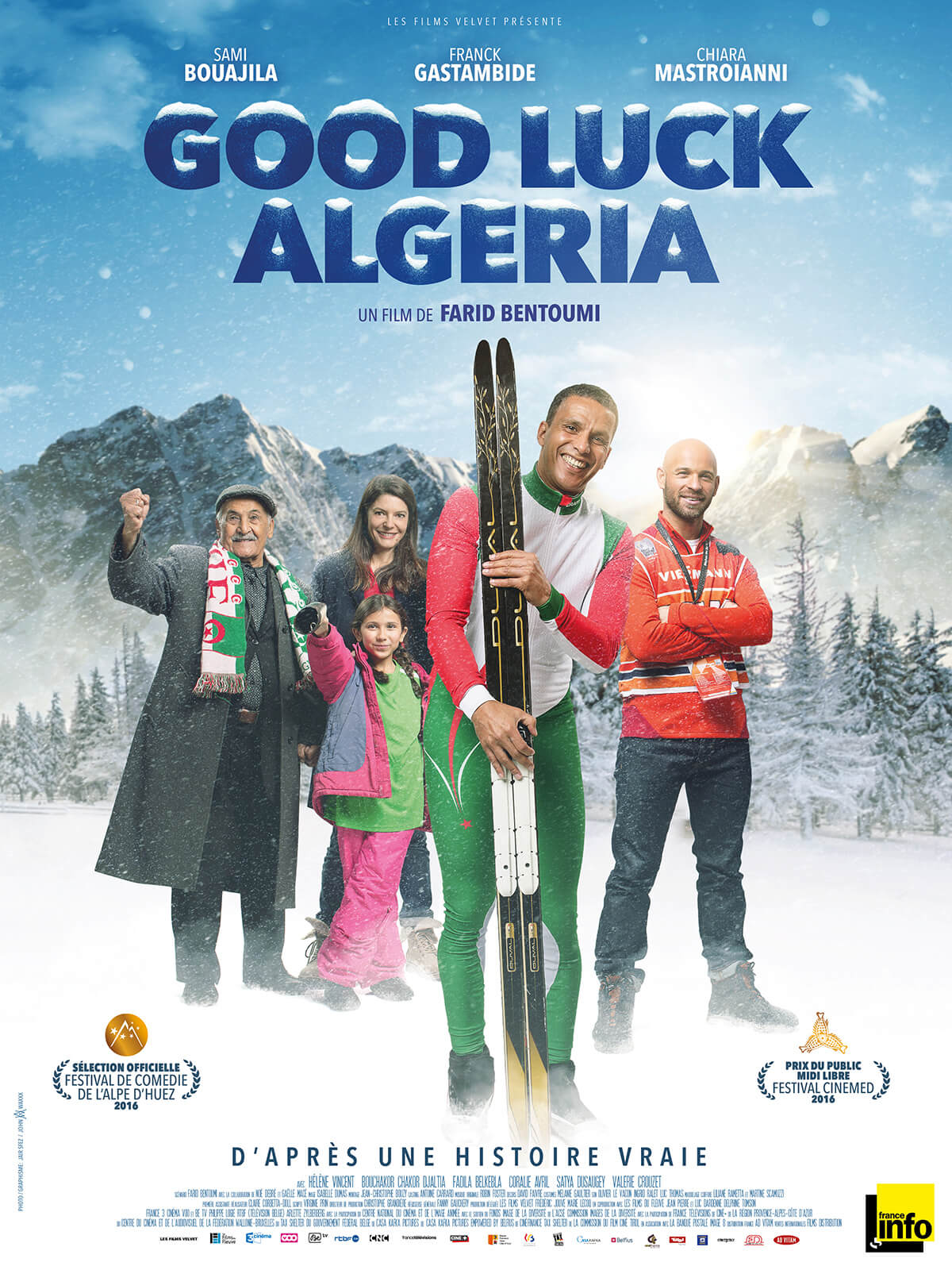 Synopsis:
Sam and Stéphane, two childhood friends, conceive, with a passion, top-of-the-range skis. Faced with strong competition, their business is endangered. To save it, they launch a crazy undertaking to qualify Sam for the Winter Olympics, competing under the flag of his father's home country of Algeria. Apart from the sporting feats Sam has to cope with, this improbable challenge will push him into reconnecting with his roots.
AUGUST 12TH - 9 PM
FELICITÀ
by Bruno Merle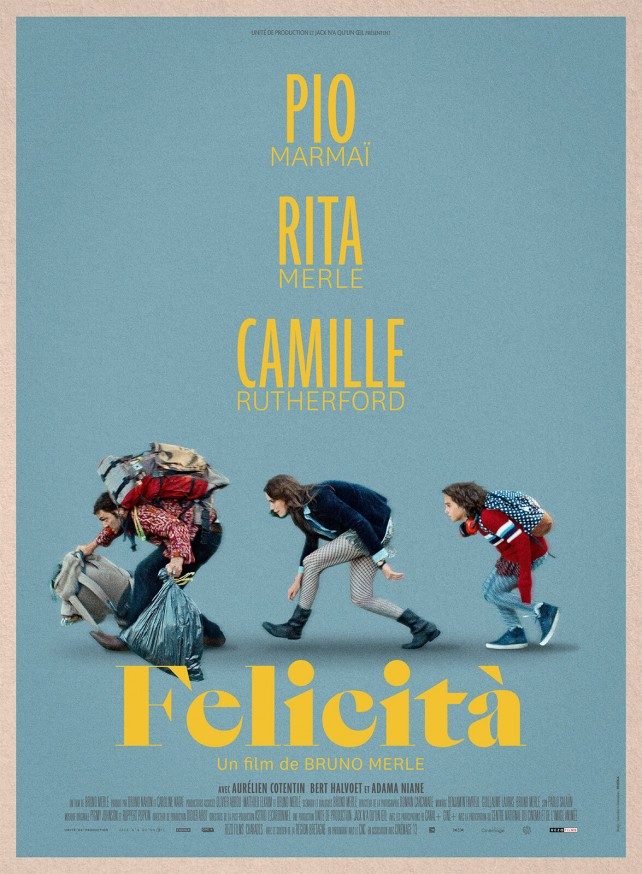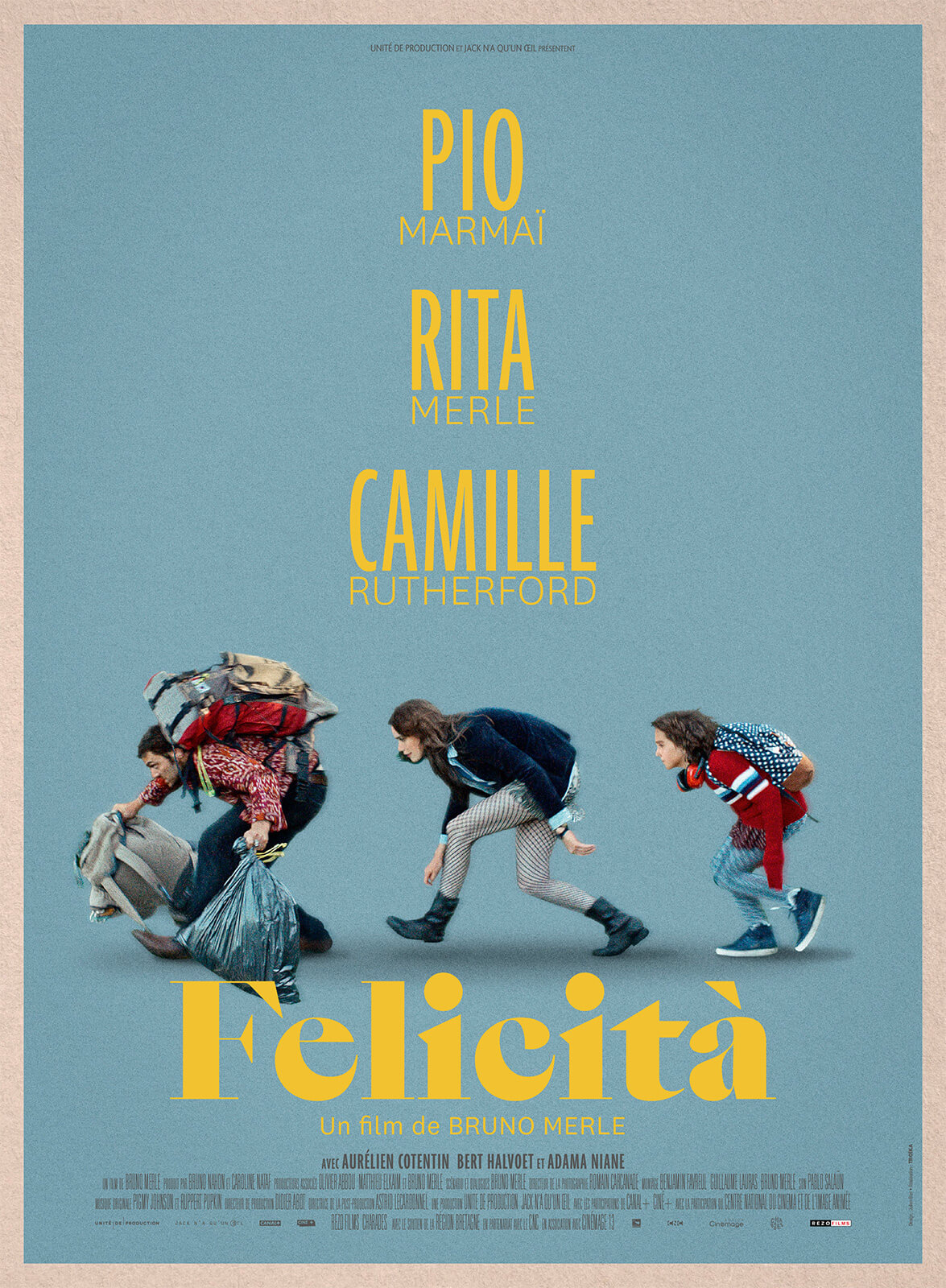 Synopsis:
Tommy, 11 years old, is on the road again with her eccentric parents. This time, her freshly out-of-jail father has promised her: she won't miss the first school day of the term! That was before her dad stole a sports car, her mother disappeared and an astronaut popped by.


AUGUST 26TH - 9 PM
DEUX MOI
by Cédric Klapisch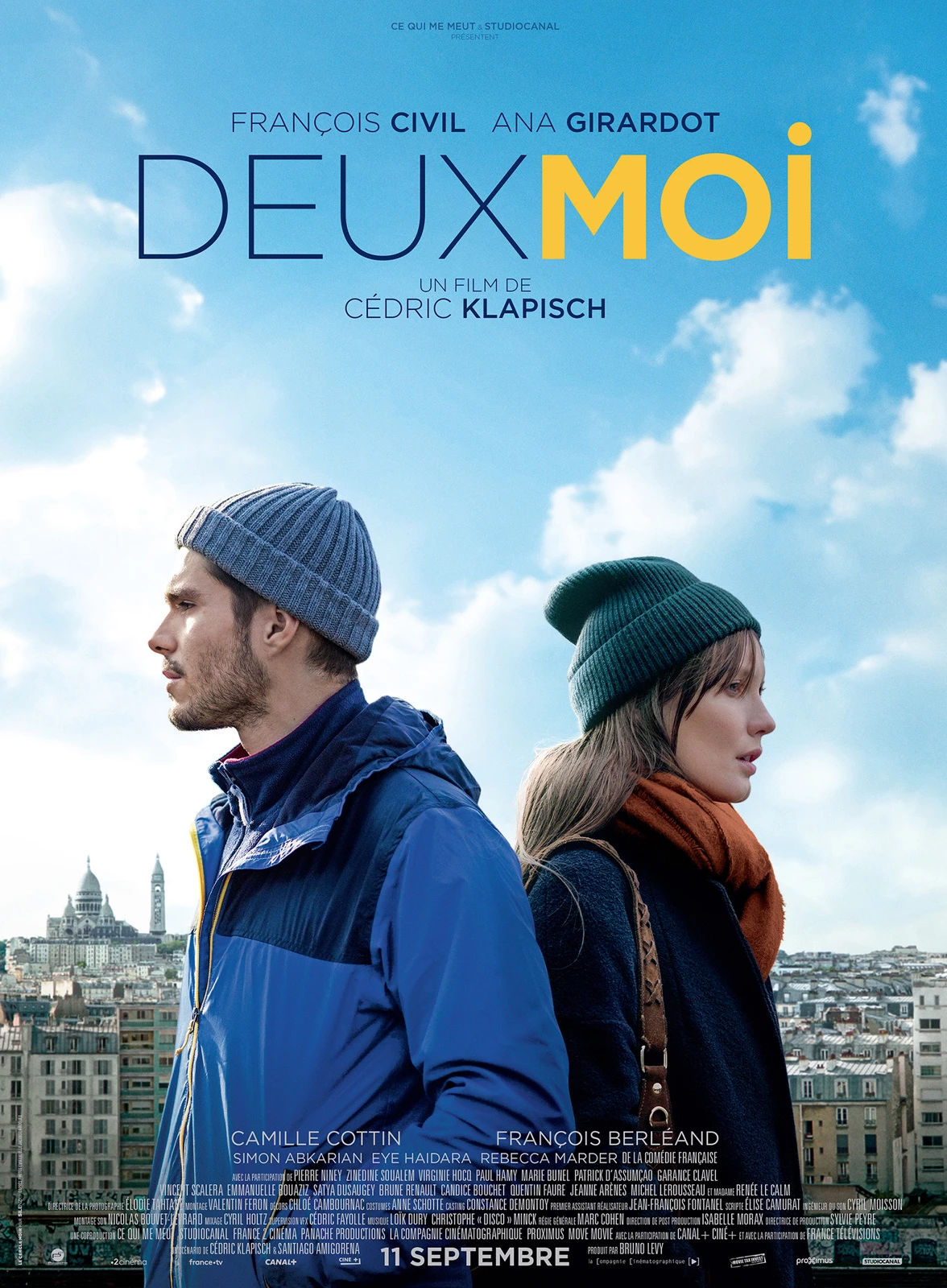 Synopsis:
Rémy and Mélanie are thirty years old and live in the same neighbourhood in Paris. She multiplies missed appointments on social networks while he struggles to make an encounter. They are both victims of the solitude of big cities, in the hyper-connected era when it was thought that meeting each other should be easier... Two individuals, two journeys. Without knowing it, they take two roads that will lead them in the same direction... that of a love story?
SEPTEMBER 09TH - 8:30 PM
JUKEBOX
by Guylaine Marois et Éric Ruel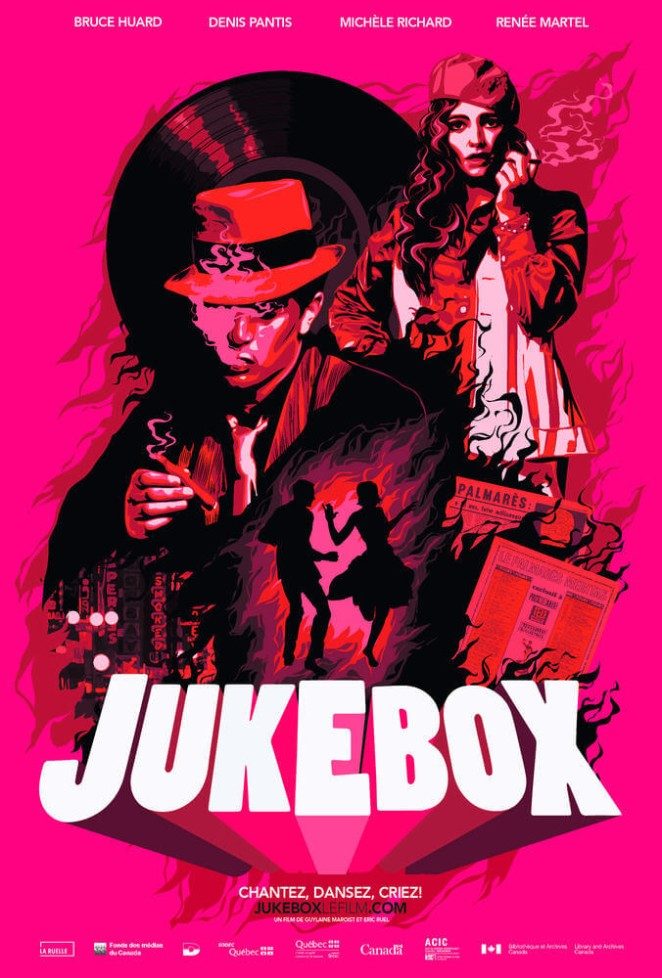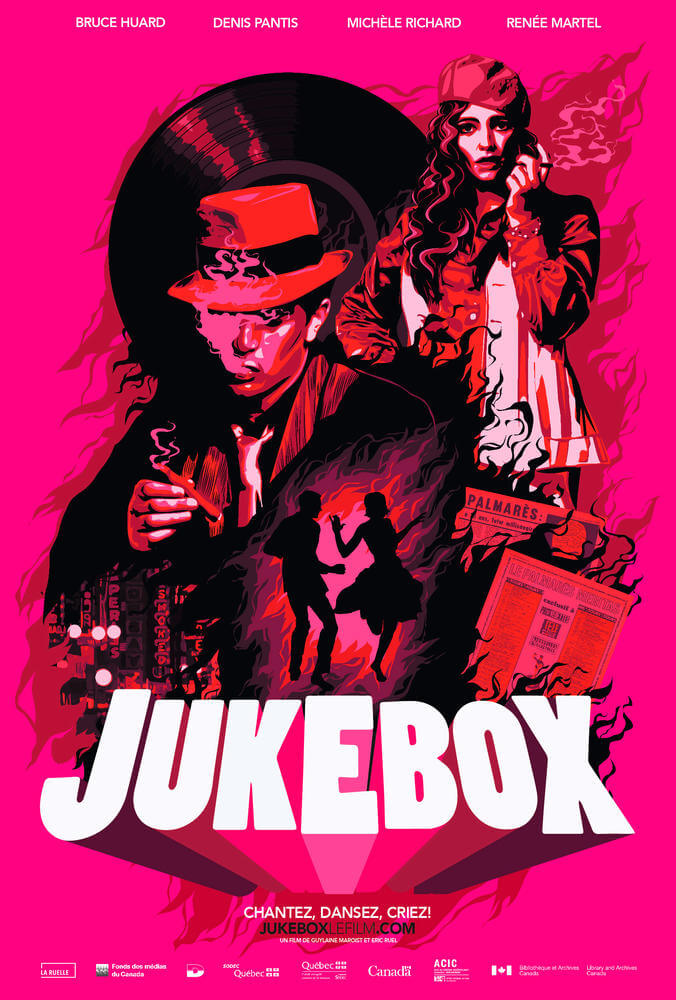 Synopsis:
Shows the beginnings of the recording industry in Quebec. We retrace the career of Denis Pantis, record producer in the 1960s, a stranger whose songs Quebec knows by heart. Around him, a new generation of stars, producers, musicians and lyricists will emerge, who together will set up a recording industry "independent" like no other in the world.
An innovation for the 2021 edition: from stars to the web!
In cancellation case due to bad weather or the pandemic, we will send an email to the participants to inform them of the situation. In this message, the participants will find a link to watch a film in French (subtitled in English) and enjoy the experience at home. In other words, Thursday is cinema! We guarantee a movie night every Thursday!
This project was made possible by the Government of Canada.
and the French Institute and Québec Cinéma.