Échappée Belge | Belgian Getaway (bis)
$39.00

CAD
Approx $28.49
USD
SOLD OUT!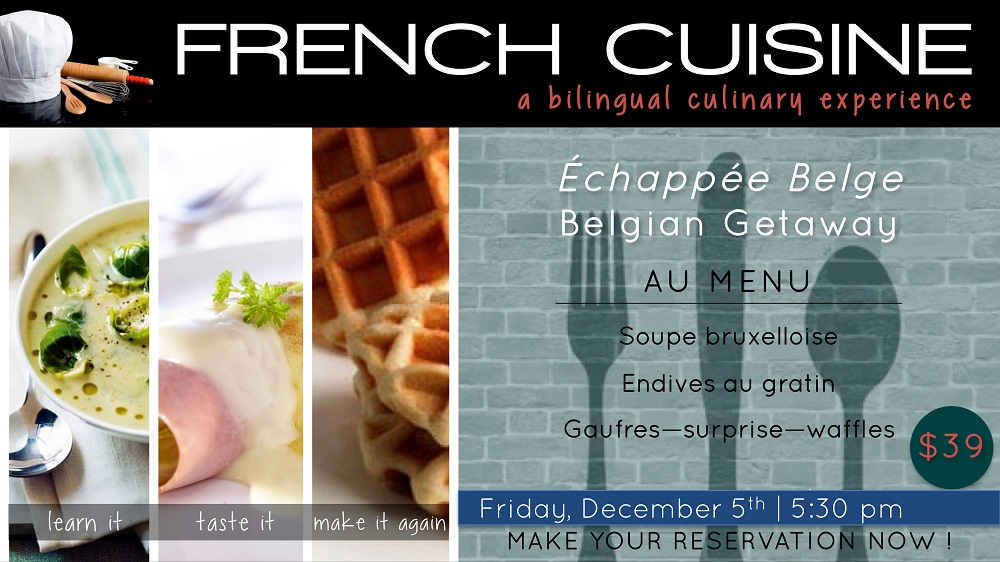 Additional session: Friday, December 5th, 5:30pm

Cet hiver, French Cuisine vous propose le prochain volet de la série Cuisine des Régions : Échappée Belge. Des plats copieux pour bien vous réchauffer.
This Winter, French Cuisine presents the next installment of its series, Regional Cuisine: Belgian Getaway. Featuring hearty dishes to warm you up.

AU MENU
soupe bruxelloise •endives au gratin•gaufres-surprise-waffles
SEULEMENT | ONLY $39
RÉSERVEZ DÈS MAINTENANT | MAKE YOUR RESERVATION NOW
(204) 477-1515 ~ info@afmanitoba.ca