Fête de la science
- 2 events to celebrate science in french -
The Alliance Française of Manitoba and its partners are very happy to collaborate for proposing two events to celebrate science in French
What is Fete de la science?
Organized by the French Ministry of Higher Education, Research and Innovation since 1991, the Fête de la science consists of thousands of free, inventive and fun events open to all. It's an opportunity to meet scientists, discover the work of researchers, share knowledge, explore new knowledge and question the major issues of the 21st century.
By connecting researchers and the general public, passion and curiosity, the Fête de la science allows citizens of all ages to discover science in a new light, through images, debates, actions and emotions. Celebrating science is a way to share a common scientific culture, to develop critical thinking, but also to value the spirit of reason, methodical doubt and experimentation that are at the heart of the scientific process.
Exhibition:
Eelgrass, prairies under the sea

A bilingual English-French exhibition to make you discover treasures under the sea: the eelgrass.
The Alliances Françaises du Canada, the Ecology Action Centre, the Embassy of France in Canada and Oceans North, bring to you Zostere, a bilingual English-French exhibition, free and accessible to all, to help you
discover the treasures under the sea: eelgrass. These aquatic flowering plants form a large underwater meadows and are vital for marine ecosystems.
An exhibition for nature and ocean lovers, curious, or simply passing through Winnipeg, which is presented until mid January at the University of Manitoba at Ed Leith Cretaceous Menagerie.

The exhibition will be opened from NOV 10, 2022 to JAN 13, 2023 -
Monday to Friday, 8:30 a.m. to 4:30 p.m.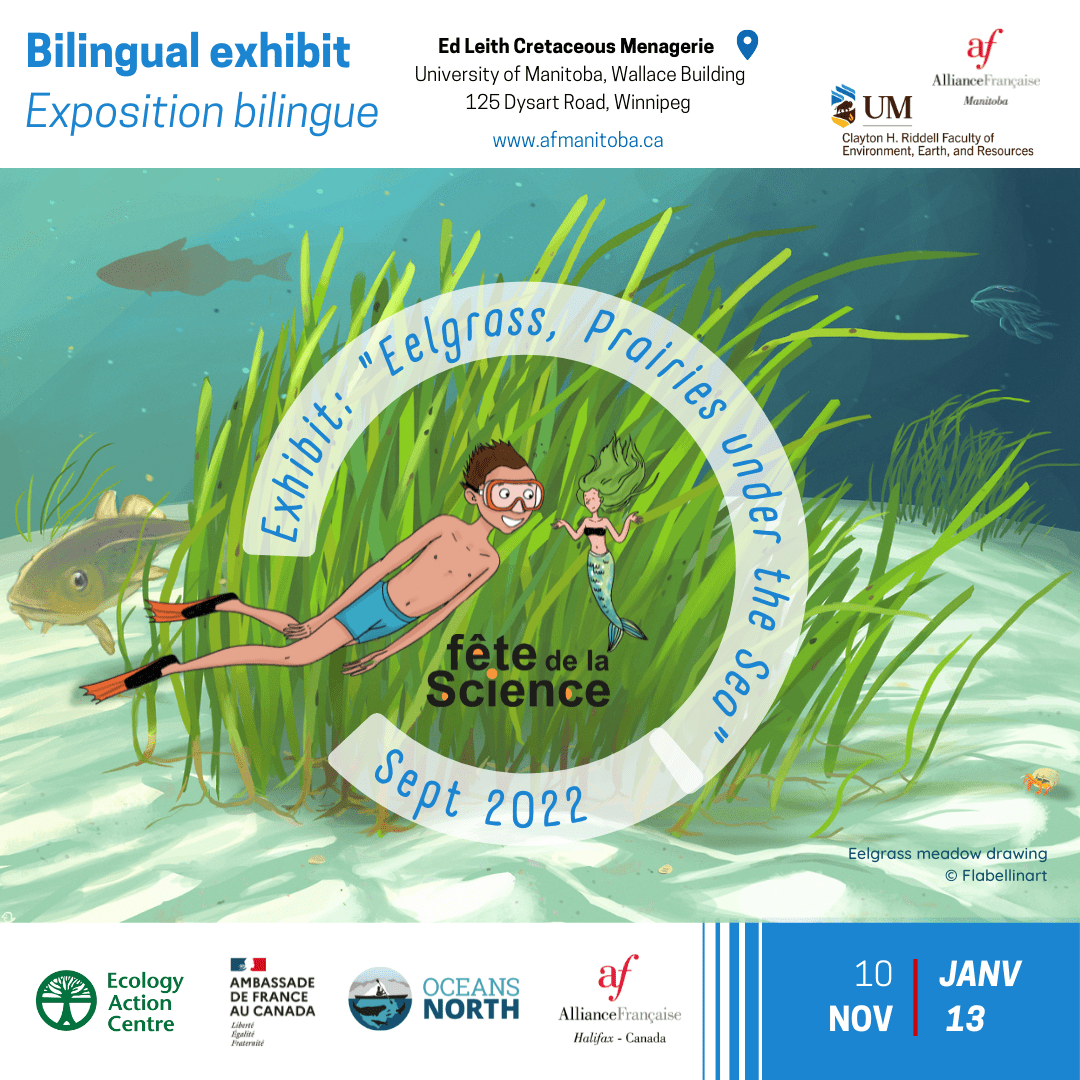 Movie-night:
"Demain"documentary

For the beginning of the Fête de la Science, the Alliance Française of Manitoba, in partnership with the Embassy of France in Canada, offers you "Demain" directed by Cyril Dion and Mélanie Laurent. Released in 2015, this French documentary presents ecological initiatives implemented in ten countries.
Cyril Dion and Mélanie Laurent went to several countries, such as the United States, India and France, to discover local environmental initiatives. Indeed, the documentary highlights many actions in different fields, including education or agriculture, in response to the ecological challenges of the 21st century. Nevertheless, the treatment of the subject remains optimistic and invites us to think of solutions within our communities.
On Thursday November 24th, 2022
At 7pm at the Alliance Française of Manitoba 934 Corydon AV in Winnipeg
Free entrance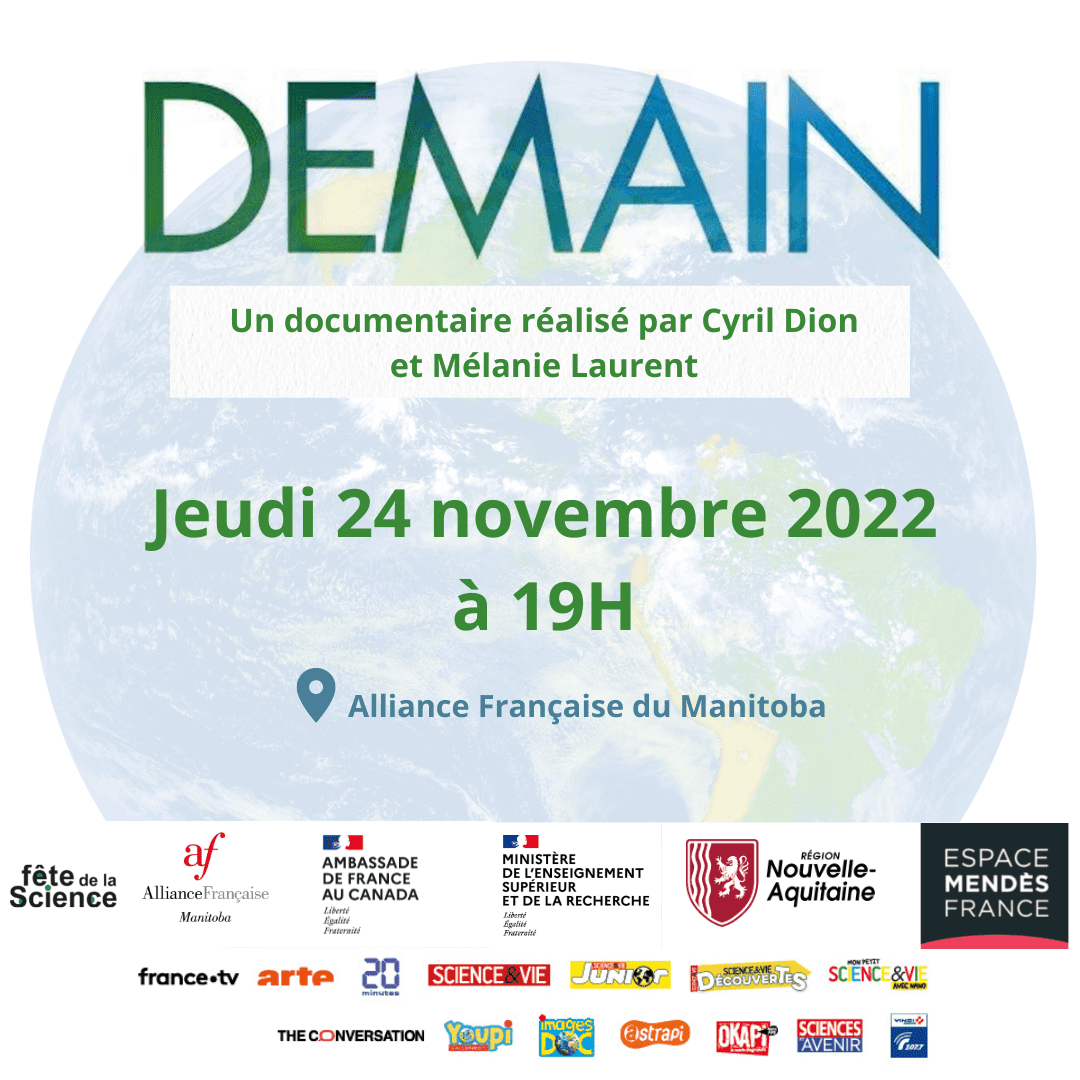 Thanks to our partners on this project