La Douleur - Théâtre
$20.00

CAD
Approx $14.73
USD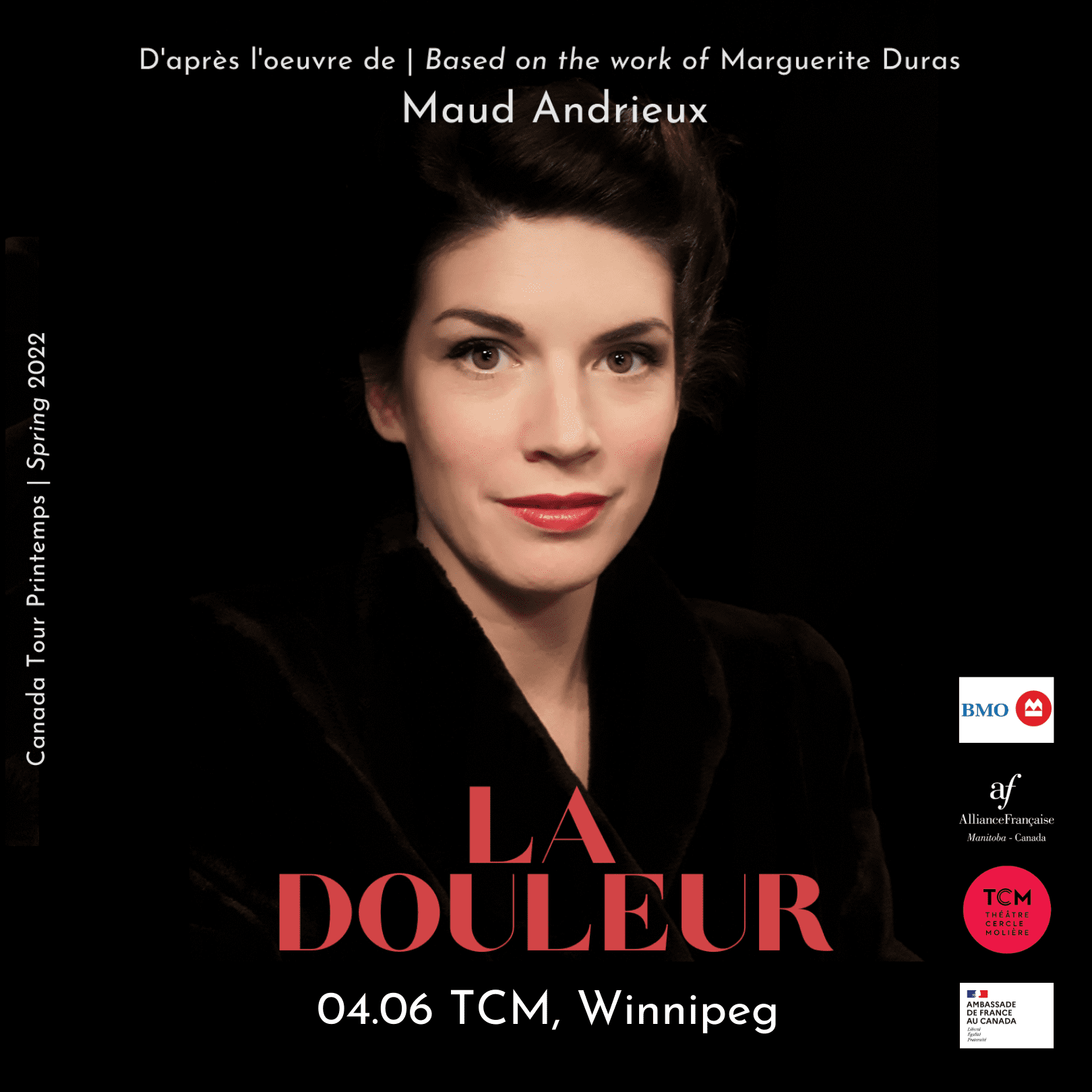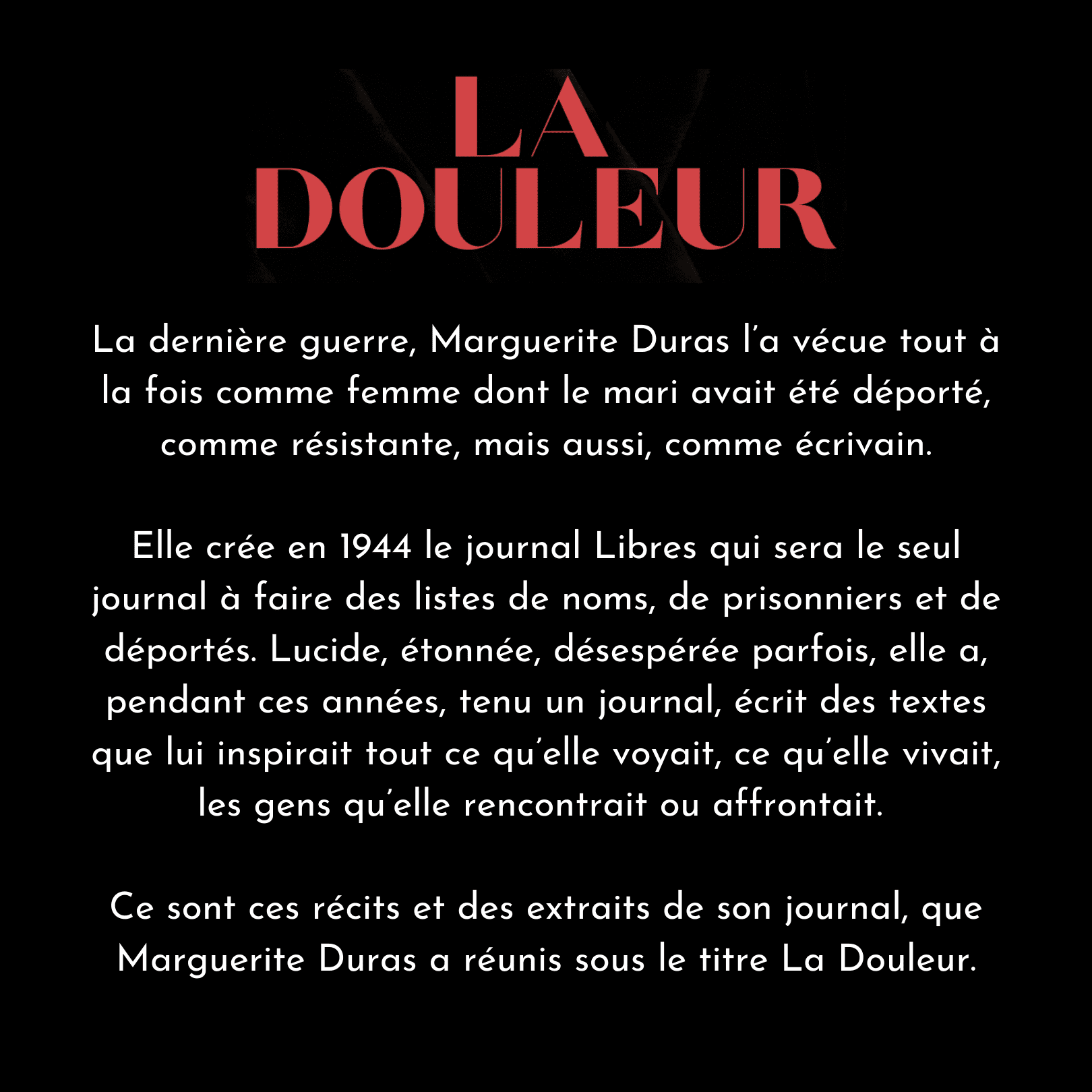 L'Alliance Française du Manitoba et le TCM vous présentent une adaptation théâtrale de La Douleur, de Marguerite Duras.

Rejoignez-nous le mercredi 6 avril à 19h00 au Théâtre du Cercle Molière pour découvrir cette oeuvre mise en scène par la réalisatrice et comédienne Maud Andrieux.

340 Provencher Blvd,
Winnipeg, MB R2H 0G7

Membres AF : $10 // Non-membres : $20

The Alliance Française du Manitoba and the TCM present you a theatrical adaptation of La Douleur, by Marguerite Duras.

Join us on Wednesday, April 6 at 7:00 p.m. at the Théâtre du Cercle Molière to discover this live performance directed by director and actress Maud Andrieux.

340 Provencher Blvd,
Winnipeg, MB R2H 0G7

AF members : $10 // Non-members : $20
MEMBERSHIP - CARTE DE MEMBRE
Envie de faire partie de la grande famille de l'Alliance Française ?
Rejoins la communauté francophone en prenant une carte de membre.
Clique sur l'image pour voir tous les avantages !
Do you want to be part of the great Alliance Française family?
Join the French-speaking community by taking out a membership card.
Click on the image to see all the benefits!