THE SPECIAL EVENT OF THE Alliances Françaises
will take place this year
April 8th from 5.30 p.M
AT THE CANADIAN MUSEUM FOR HUMAN RIGHTS !
The program of our evening
From 5:30 pm : KIOSKS
Opening of the kiosks.
Various organizations that support ecology in Manitoba will be present throughout the evening. Come see the actions implemented in our beautiful province.


From 6 pm to 7:30 pm : BIODIVERSITY IN THE ARCTIC
Attend and participate this conference made up of researchers specializing in the impact of climate change, ocean dynamics, interactions between predators and prey, northern marine ecosystems and consequences on Earth, people, animals and vegetation.


From 7 pm to 8 pm and 9 pm to 10 pm : CONCERT
Roger Fournier will offer us an atypical concert, made up of recycled instruments!


From 8 pm to 9:30 pm : AGROFOOD
Attend this conference to better understand our consumption patterns, the challenges related to the agrifood industry, ways to consume better in Manitoba and ask our Manitoban researchers your questions.


EVERY HOUR CREATIVE WORKSHOP
Come create reusable 'BeeWrap' food packaging, and leave with a lasting memory of the evening!
Activity accessible to children. Free workshop.
Every hour: 6 p.m., 7 p.m., 8 p.m.


MOVIE PROJECTION ALL THE EVENING
If showing solutions, telling a good story, was the best way to solve the economic and social crises, across our countries?
Throughout the evening we will screen the documentary film 'DEMAIN' by Cyril Dion and Mélanie Laurent in loop. You can come at any time to follow an extract or attend the entire screening


CREPES PARTY
On site we will have the creperie Ker breizh, which will offer you delicious salty and sweety crepes!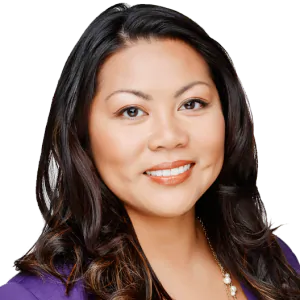 The conference will have the pleasure of being moderated by
Marjorie Dowhos who hosts Radio Noon for CBC Manitoba.
Debates organized under the scientific direction of Professor Jean-Eric Ghia. Professor in the department of immunology and internal medicine at the University of Manitoba and director of research in basic gastrointestinal biology at the IBD Research Centre. He is also the honorary consul of France in Manitoba.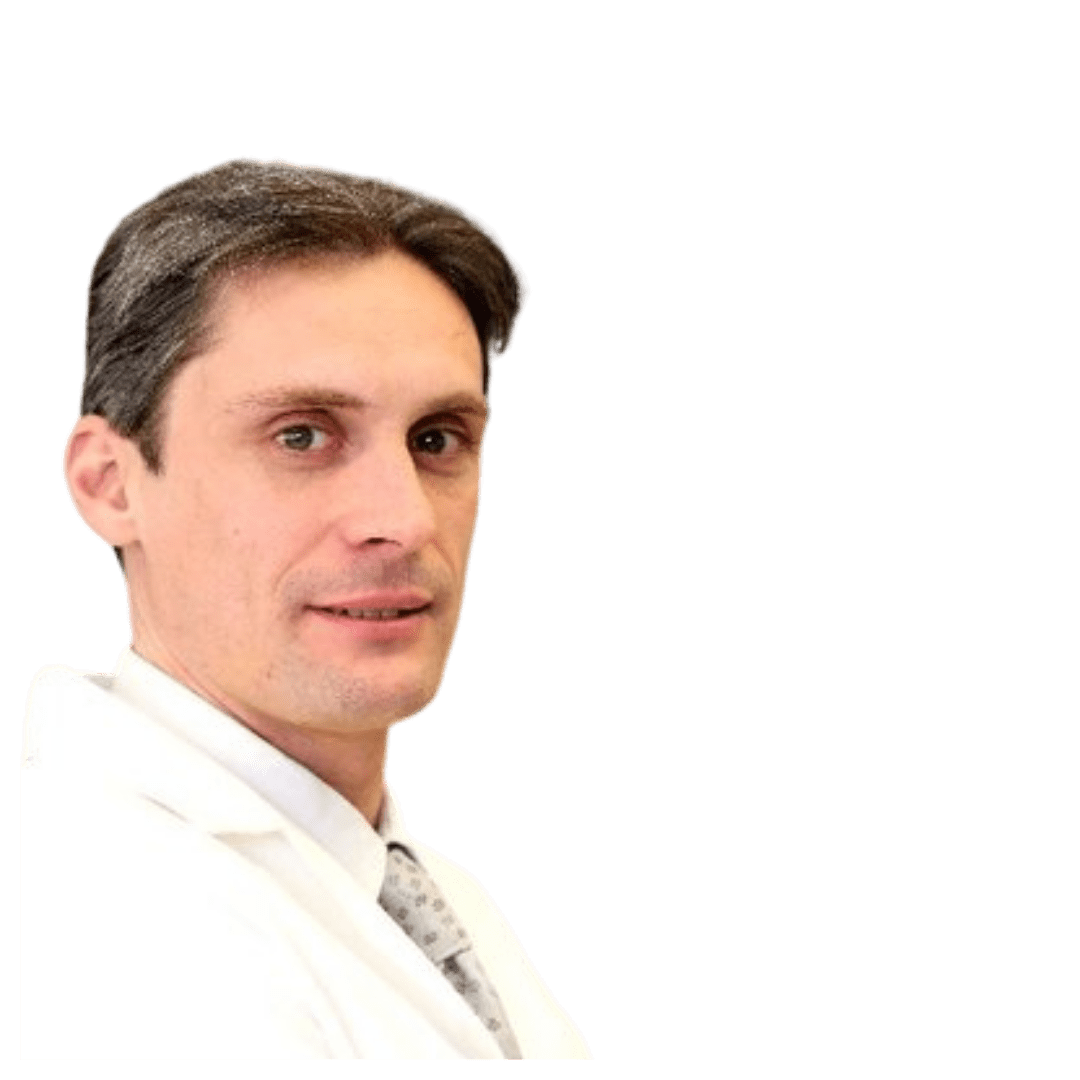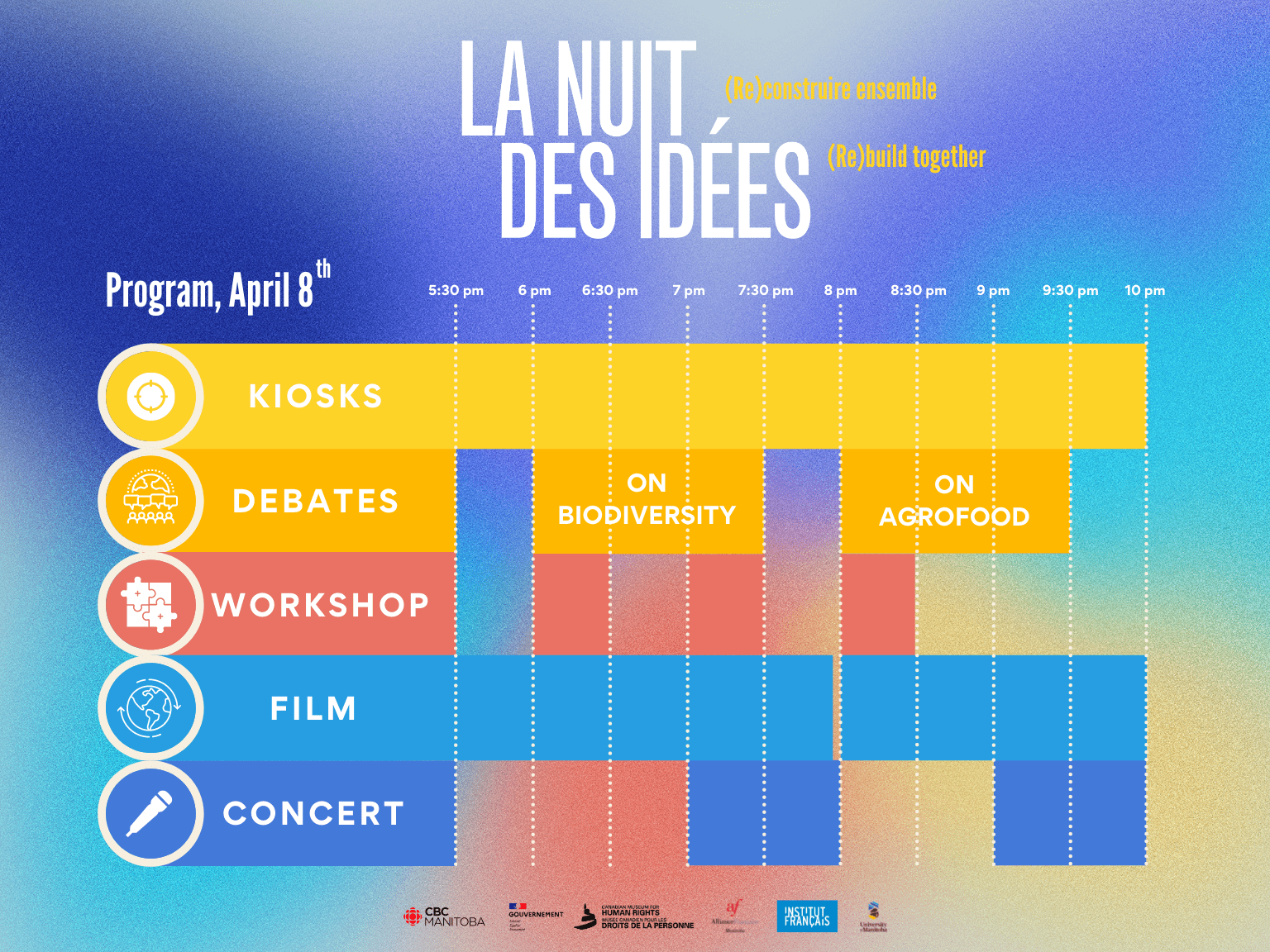 WHAT IS THE NUIT DES Idées ?
Initiated in 2016 in Paris, this night brought together for the first time great French and international voices, invited to dialogue around the challenges of our society. From now on, it's THE meeting place in France and internationally, to celebrate the free circulation of ideas.
The Institut Français thus invites all places of culture and knowledge present on the five continents, to come together in the same evening around conferences, meetings, forums and round tables, but also screenings, artistic performances and workshops youth, around a theme that everyone has in their own way.

Thanks to our partners :