U SHINE : New Beginnings
The 10th of December, we are celebrating the International Human Rights Day but also the opening of the visual presentation of U SHINE, inside the Canadian Museum for Human Rights !

U SHINE is a series of photographs, made by 33 newcomers and refugees, coming mostly from African countries and the Middle East. Each one of them captured their new life when they arrived in Canada. And today they are sharing with us their new outlook !
This visual presentation will be exposed at the Museum during six months, free of access and of charge. You can also find more informations on the official website of the U SHINE movement.
On the occasion of the opening, we look forward to seeing you at the Museum on the 10th of December from 3pm, with the members of the Alliance Française.
Also, the Canadian Museum for Human Rights is free all day on December 10th so it would be the occasion for you to discover or rediscover freely the Museum !



C

ar

olyne M. Chatel
Carolyne M. Chatel is the founding president of the non-profit organization "U SHINE Movement" since 2019. She holds a master's degree in business administration from McGill University and HEC Montréal and several certifications including Consultant in Human Rights from the US Institute of Diplomacy and Human Rights.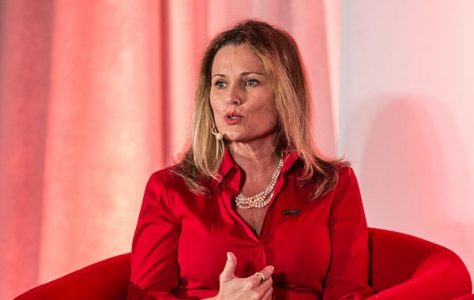 Carolyne cumulates twenty years as general manager in the private sector, and 5 years in international development in education in countries of the South and the Middle East. Her last pre-pandemic trip brought her to the heart of the ZAATARI and AZRAQ Refugee Camp in Jordan, where more than 80,000 Syrian refugees live, the majority of whom are women and children. The Movement's first project U SHINE results in an exhibition titled Nouveaux Départs - New Beginnings presented at the Canadian Museum of Human Rights. This visual presentation brings together photos and texts from around thirty newcomers and refugees trained to read images through photography. To find out more, visit the website :
www.mushinem.org
Thanks to our partners :