Francophonie

Week
The Francophonie Week is the celebration of the French language which will take place between 13th and 21st of March 2021 all around the world. In this regard, the Alliance française du Manitoba offers a rich and diverse program.
Saturday, March 13 – Speak-Dating
Organized by the Alliance française of Canada | from 3 PM to 4.30 PM | online via Zoom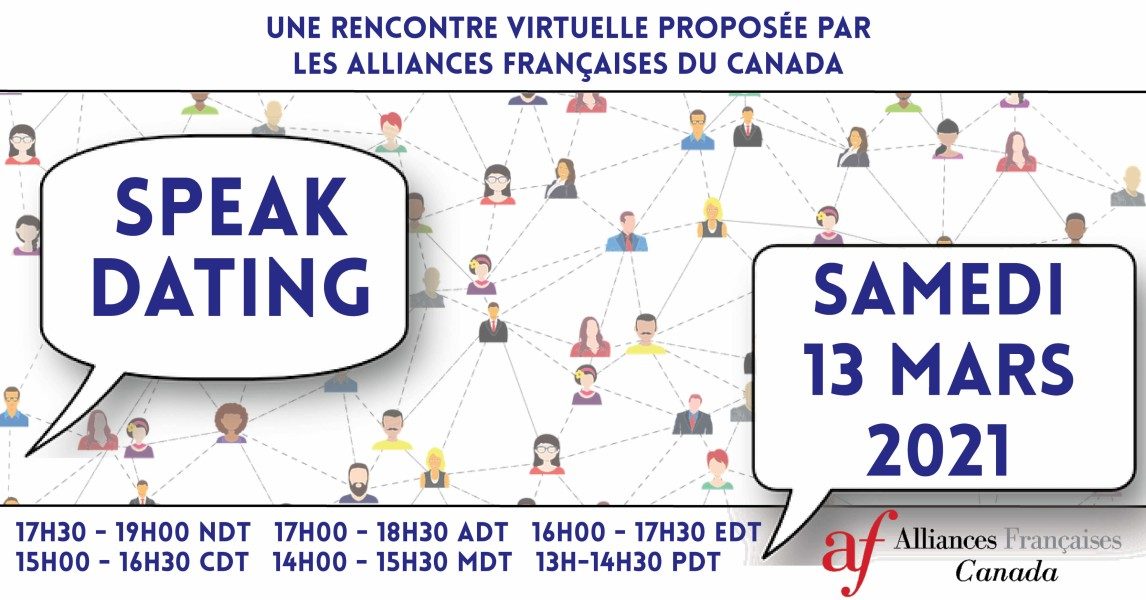 The Alliances françaises du Canada are delighted to invite you to celebrate the Francophonie Week.
Join us on Saturday, March 13, 2021 to discuss in French from one end of the country to the other and to celebrate the diversity of the Canadian Francophonie!
The Speak-Datings are friendly meetings inspired by the concept of Speed-Dating. Each conversation lasts 7 minutes, then the pairs change and start another 7-minute conversation.

RSVP to get the Zoom link!

Register for free Register for free
Sunday, March 14th – film "Sophie's Misfortunes"
online | 1h 46min | comedy | in French with English subtitles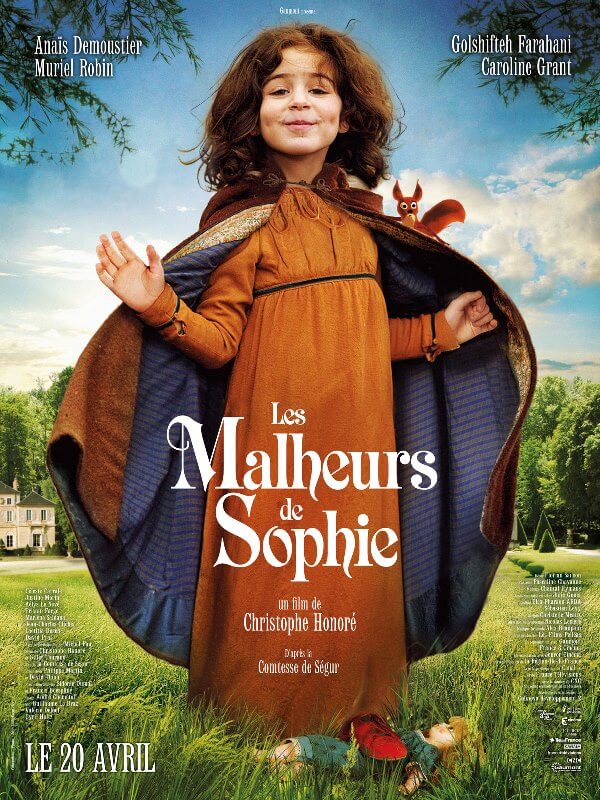 Since her birth, the little Sophie can not resist the temptation of the forbidden and what she loves most is to do stupid things with her cousin Paul. When her parents decide to visit America, Sophie is delighted. A year later, she is back in France with her horrible step-mother, Mrs. Fichini. But Sophie is going to count on the help of her two friends, the little girls and their mother, Mrs. de Fleurville to escape the clutches of that woman.



Watch online for free Watch online for free
Tuesday, March 16th – film "Camera of Africa" by Ferid Boughedir
online | 1h 30min | documentary | in French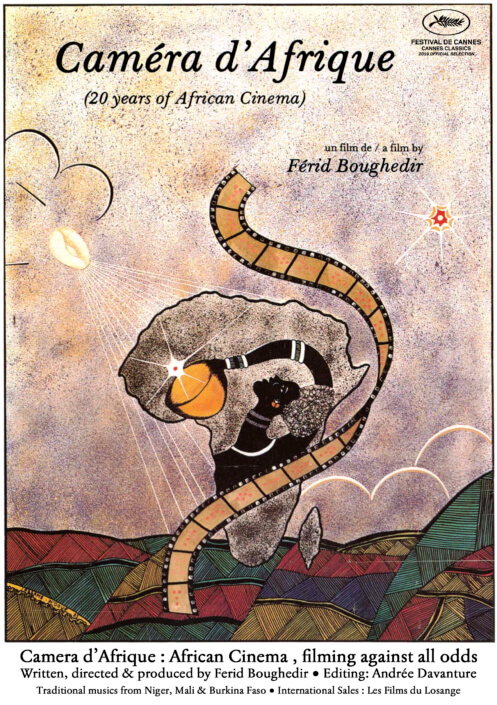 After more than half a century of colonial cinema using Africa as an exotic setting, often in denial of the humanity and the dignity of its inhabitants, 70 years after the invention of cinema, Africans who have become independent, finally seize this too long prohibited camera. Despite the total lack of means and infrastructure, filming against the impossible by using any African or foreign support, they try to describe the realities of Africa in its multiplicity and diversity, finally seen through African eyes. Camera of Africa is the outcome of filming that lasted over ten years and narrates the story of the first 20 years of these new "Author's Cinemas" born in sub-Saharan Africa expressing the thirst to show and demonstrate unprecedented, not appeased to this day.

Watch online for free Watch online for free
Thursday, March 18th – Gabrielle-Roy Dictation
online | starting at 5 PM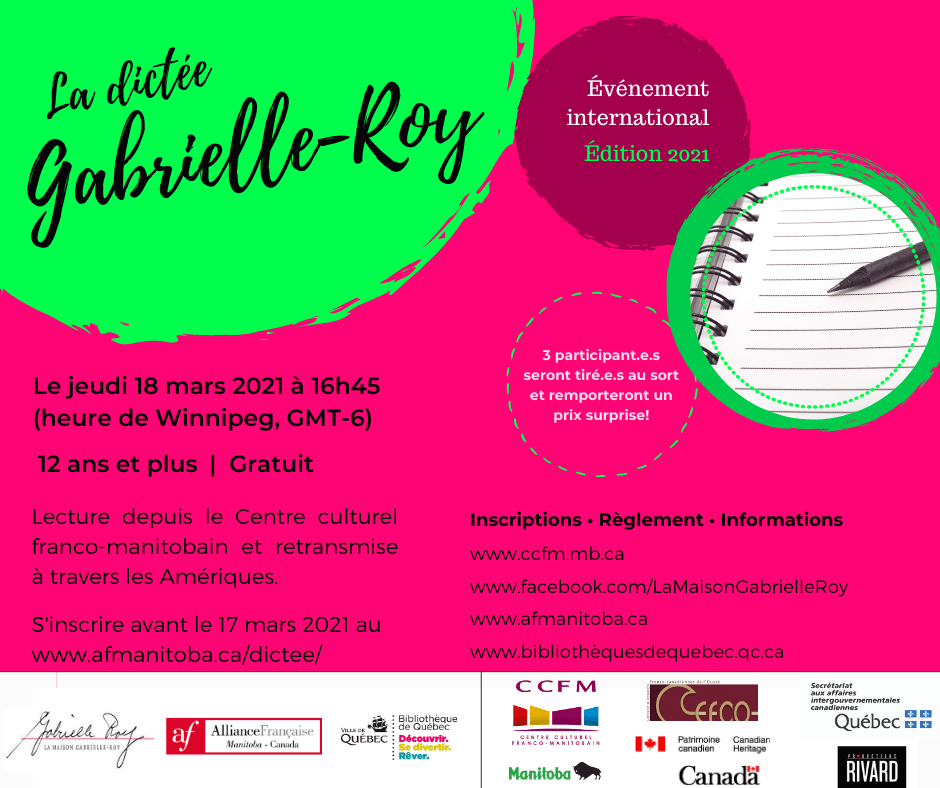 For its 4th edition, the Gabrielle-Roy Dictation will take a whole new dimension. The event, created 4 years ago by the joint efforts of La Maison Gabrielle-Roy, the Alliance française du Manitoba, the Centre Culturel Franco-Manitobain and the Gabrielle-Roy Library in Quebec city, will be streamed by the professionals at Productions Rivard in several cities across the Americas.

Learn more Learn more
Friday, March 19th – film "Arab Blues"
In partnership with the Alliance française d'Ottawa | online| 1h 29min | drama, comedy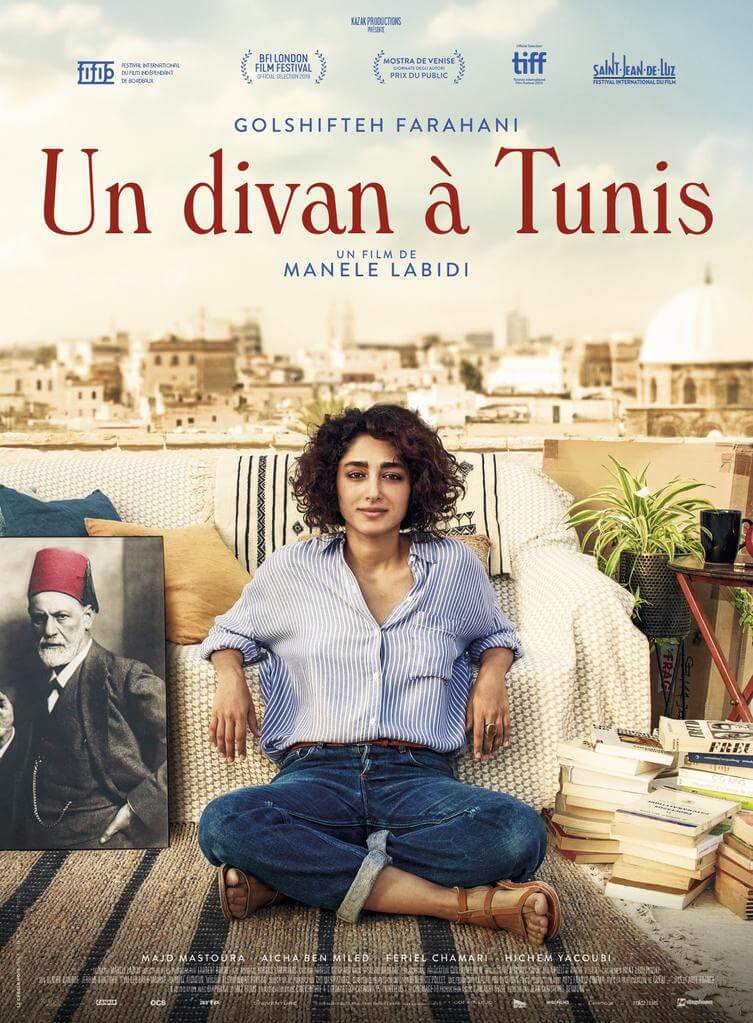 After 10 years of living in Paris, Selma has returned to Tunis. Back home, her younger cousin can't figure out why she'd leave the French capital, her aunt is overbearing, and her uncle is only giving her a matter of weeks to crash in the apartment above their house. Selma, nonetheless, is steadfast in her resolve: she wants to open up a psychotherapy practice. So begins the first feature directed and written by Manele Labidi, an incisive comedy about coming home, breaking taboos, and building community. As Selma tries to settle in, she's faced with increasing complications that she couldn't have predicted. There isn't just the matter of finding interested psychotherapy patients in a locale that's not keen on the talking cure, but she also needs to navigate a confusing bureaucratic circus in order to get the right papers to run her practice. On top of all that, a strapping cop, Naim, is keeping a close eye on her every move.

Register for free Register for free
Saturday, March 20th – virtual visit of Canada's Parliament
online | from 7 PM to 8 PM | bilingual (French / English)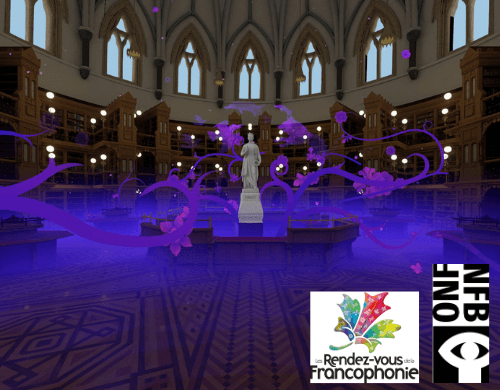 On March 20, we will offer you the bilingual and virtual guided tour of Canada's Parliament in partnership with Les Rendez-vous de la Francophonie (RVF) and the National Film Board of Canada (NFB).
The visit will last 15 minutes, and it will be available during one hour on the Facebook page of the Alliance française du Manitoba starting from 7 PM. Don't miss this 360° immersive experience!


AFManitoba on Facebook AFManitoba on Facebook
Sunday, March 21st – film "Corniche Kennedy"
online | 1h 34min | drama | in French with English subtitles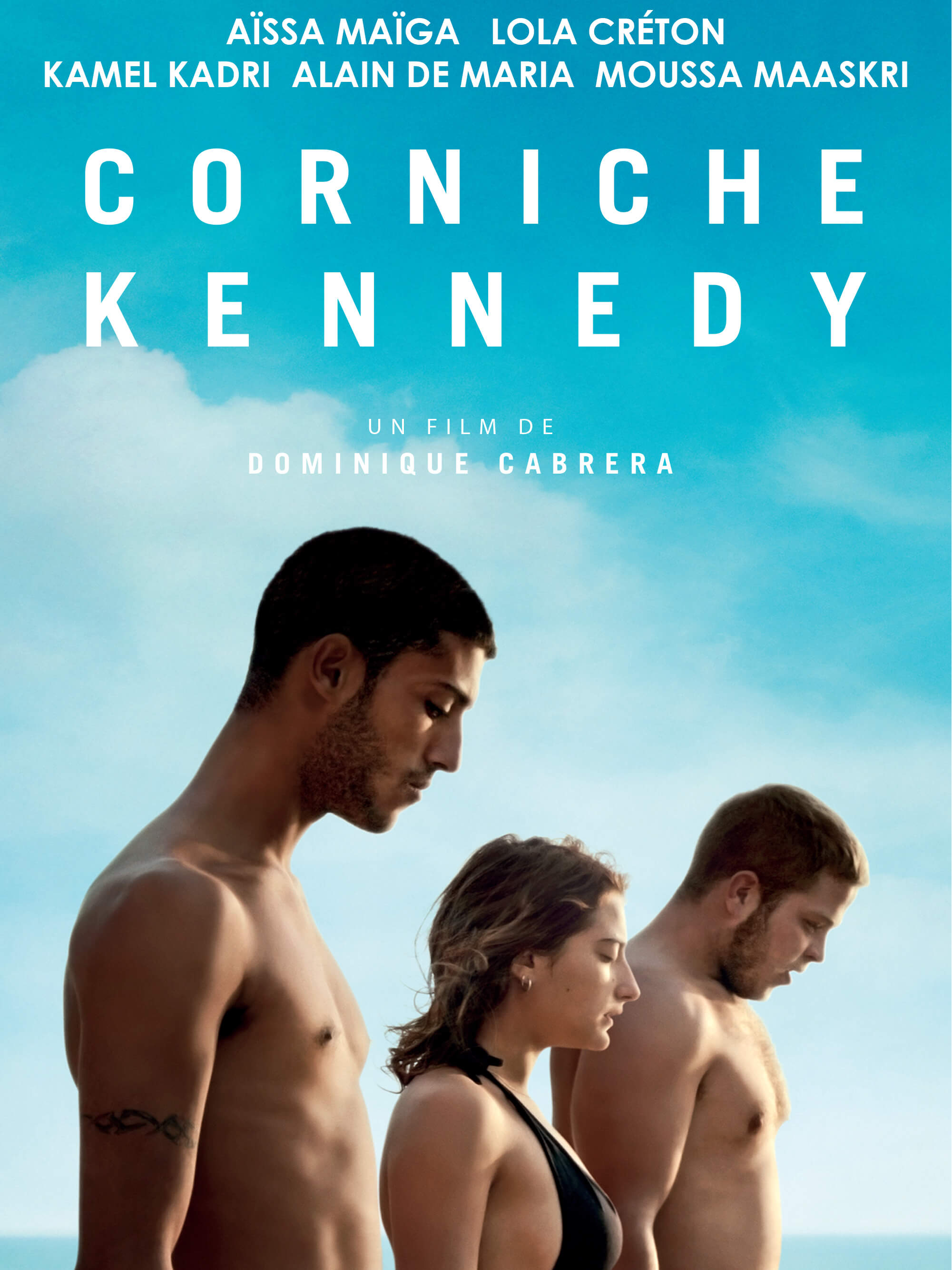 Corniche Kennedy. In the blue of the Mediterranean, at the foot of luxurious villas, the young kids of Marseille defy the laws of gravity. 
Marco, Mehdi, Franck, Mélissa, Hamza, Mamaa, Julie: girls and boys dive, take flight, take risks to experience life to the fullest.
Suzanne devours them with her eyes from inside her chic villa. Their free bodies, their excess. She wants to be part of them. She will be part of them.

Watch online for free Watch online for free
In partnership with: